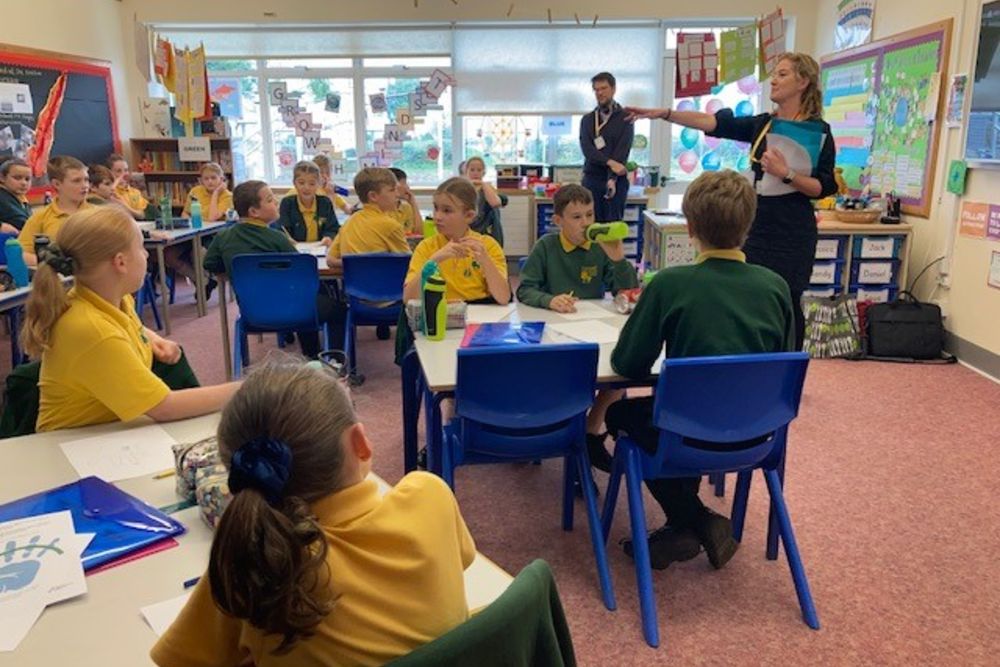 The Office of the Data Protection Authority is visiting local schools to raise awareness about the risks of data misuse.
The outreach programme aims to inform young people of their rights and to help them uncover different aspects of data protection.
The ODPA's Outreach Officer Kirsty Bougourd says data is not just online but any information about individuals:
"Data protection is really all about people protection. The aim of the schools programme is to try and reduce or prevent harm to children that could be caused by the misuse of their personal data and young people particularly are given special protection in the law because they are among the most vulnerable members of society."
"A well informed young person is less likely to fall victim to harms due to the misuse of their data."
She says it's vital that young people understand what data is and why it is important to protect it. Data protection, she adds, is simply about protecting people:
"Personal data is really any information that's about you. People often think that personal data is just what they do online. What you have to remember is there's a lot of other information about you that's out there. For example, you tell people stuff about you, people write things down about you, so it could be something like your school report."
Youngsters told Island FM what they thought about the session:
"I learned not to say anything about yourself on social media and that people can track you down and find your house and your things."
"I think that from now on I'm going to be more responsible with what I say and do out in public and on social media just to make sure I don't get hacked, so no-one comes onto my account and buys anything... things that are most likely going to make my mum angry."