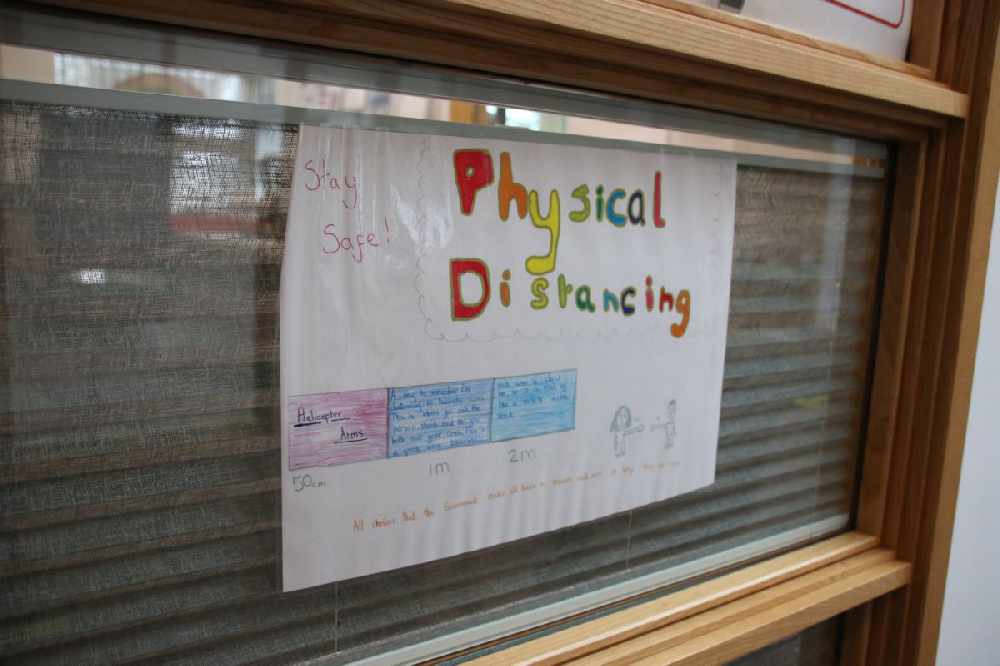 Schools, colleges and nurseries in Guernsey will reopen on Monday 8 March.
The Civil Contingencies Authority says the majority of young people will be able to return to education settings next week, providing the Bailiwick continues with the positive progress it has made during lockdown to prevent the spread of coronavirus.
Secondary school students will be split and return over two days, rather than over a week as originally planned.
Years 7, 8 and 9 will return on Monday while Year 10 and upwards will return on Tuesday 9 March.
The authorities say that will enable younger students to adjust to their class bubbles before older ones return.
The CCA hopes the reopening of schools will align with the island moving to Stage 2 of its exit from lockdown but no formal decision on that has yet been made.
The latest Public Health evidence will be reviewed on Tuesday and an update given at Wednesday's press conference.
The authorities say that even if more time is needed before Stage 2, it is safe enough for schools to reopen next week with specific measures in place:
* Classroom bubbles for primary schools and Years 7-9 in Secondary, with year-group bubbles for older students.
* The recommended use of face-coverings for older students and staff
* One-metre social distancing, wherever this is possible
* Staggered start and finish times
* Enhanced cleaning regime for education setting.
* Limited school transport service to minimise contact between students
* A specific Public Health testing strategy for staff in education, as well of for some students.
All education staff including early years providers will be offered a coronavirus test before sites reopen.
There will be continued workforce testing and ongoing screening for groups of students in older year groups.
Optional learning activities will be provided by schools this Thursday and Friday, instead of Distance Learning, so staff can spend those two days preparing for students to return to the classrooms. They will still be open for the supervision of vulnerable and keyworker children.
A frequently asked questions document has been published

"This is very welcome news for many of us in the community. Schools have put on an excellent Distance Learning programme which has successfully catered for all of our 9,000 plus students and we thank our staff for their immense efforts during the lockdown to deliver this. Nevertheless, we recognise it has been very difficult for working parents to juggle the challenges of continuing to work from home whilst
looking after and supporting their children with Distance Learning. We are also aware that that a prolonged period of isolation from their peers will negatively impact the wellbeing of children and young people and it is has been a priority to get them back into school as soon as it is safe to do so.
'With the support of the Director of Public Health, we have developed a detailed "enhanced measures" approach. The safety of children and staff remains paramount and we are confident that the suite of measures in place will enable sites to open to all students. As discussions with Public Health developed it became clear that phasing the return of students over a one week period, as had originally been planned, offered no advantage on safety grounds. This is why our students will be returning together on Monday and Tuesday next week.' - Deputy Andrea Dudley-Owen, President of the Committee for Education, Sport & Culture,

Dr Nicola Brink, Director of Public Health, says - although nothing is entirely risk-free, the right mitigations are in place to reopen schools safely to all students;
"The package of measures that we have developed with Education are really important to make this as safe as possible for staff and students, and also help us quickly contain the situation should any positive cases emerge once schools re-open."
Guernsey currently has 15 known active cases of Covid-19.
No new cases have been detected for two consecutive days.