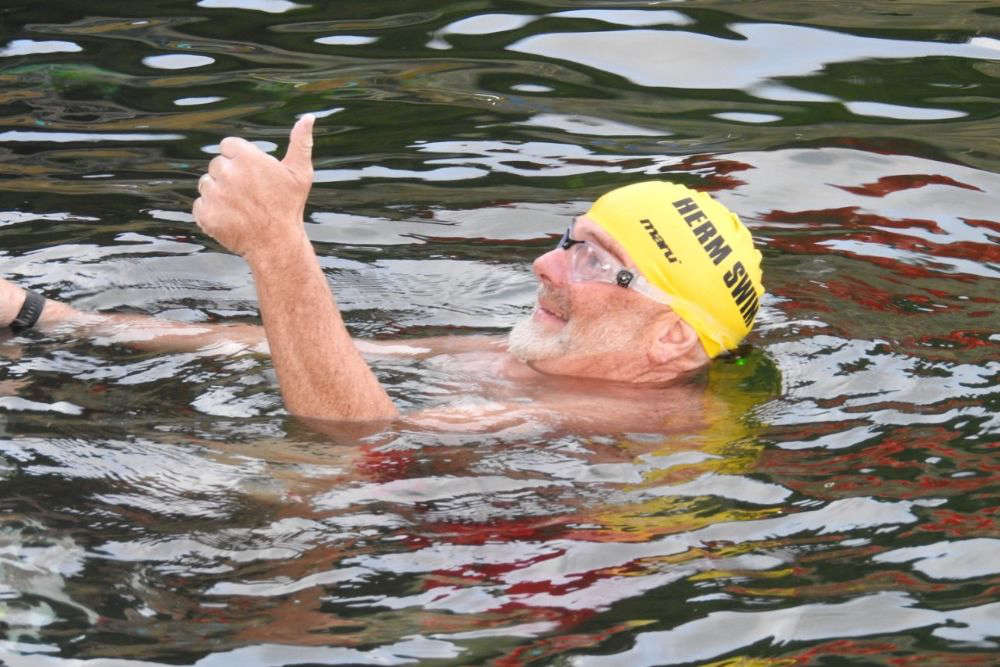 Adrian Sarchet has clocked an incredible personal distance record of 36.81 miles in multiple laps of La Vallette Ladies pool.
Adrian is known as the Sea Donkey for his ability to swim long distances in often extreme conditions and for his stubbornness and refusal to give up, no matter how hard the going gets.
His latest 24 hour endurance swim at La Vallette was his toughest and longest yet.
Adrian set off in bright sunshine at 3pm on Saturday (20 August) and finished 24 hours later, surrounded by friends, fans and islanders who descended on the Bathing Pools, as they're known, to witness his last lengths and triumphant exit from the sea.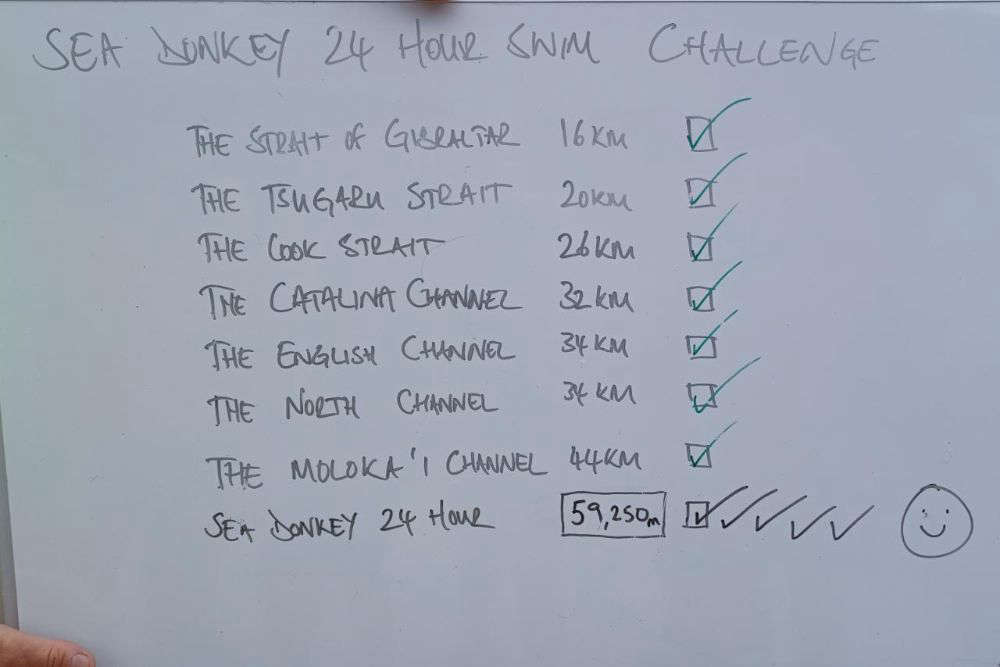 The music was blaring and the crowds poolside were cheering each time he performed a tumble turn and set off on another lap.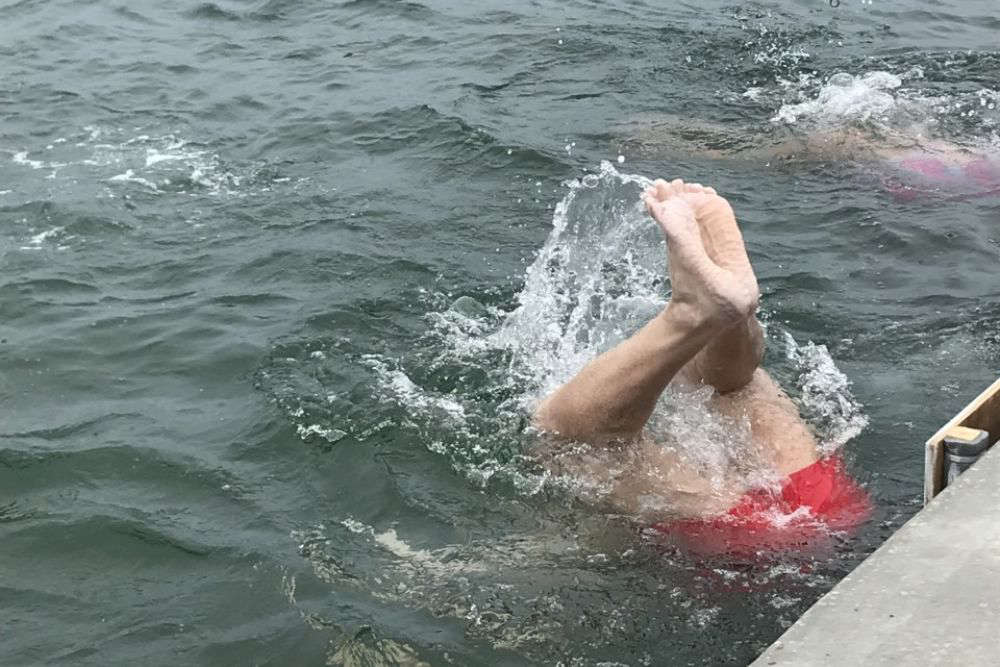 The noise and the support got louder as the clock crept towards 3pm and the end of Adrian's swim.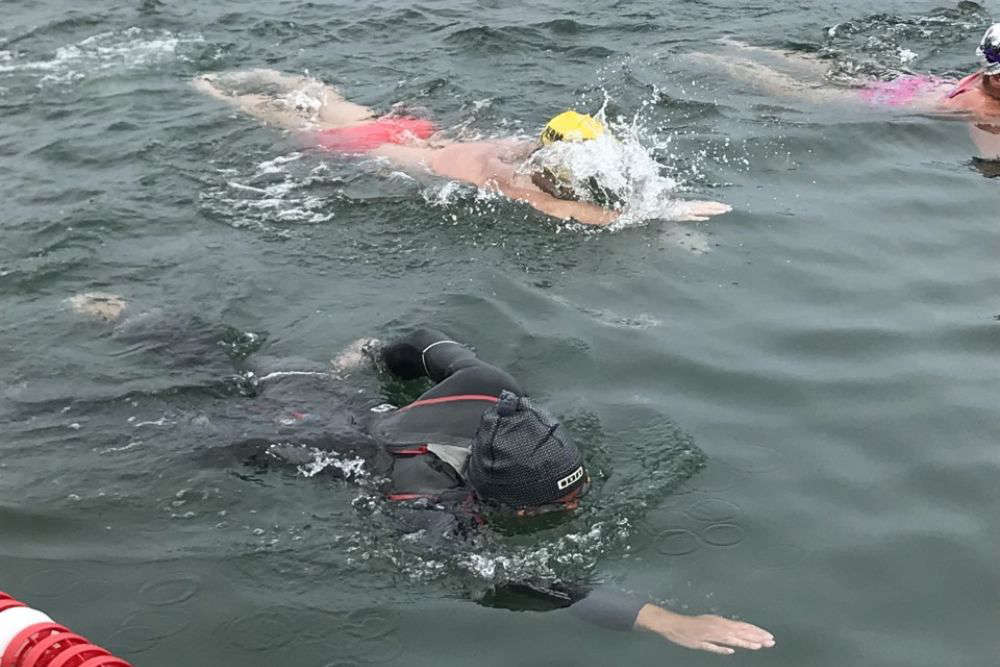 Adrian had plenty of support in and out of the pool.
Adrian was accompanied by many enthusiastic local sea and competition swimmers during his round the clock challenge, including Terry Wallhead, who swam part of the night shift alongside the Sea Donkey:
"It was really good, nice and calm and warm. I swam between 4am and 6pm. It was a lovely swim, perfect."
12 year old Tallulah Rautenbach is a competitive swimmer and did laps of La Vallette alongside Adrian between 6 and 7pm on Saturday evening:
"It was a great experience to swim with Adrian and a challenge to swim for an hour in the sea. It felt like it was freezing at the start, but after a while I started getting used to it, then it got warmer.
When I got out, I felt like it was a massive accomplishment. He's an amazing swimmer, he's just amazing."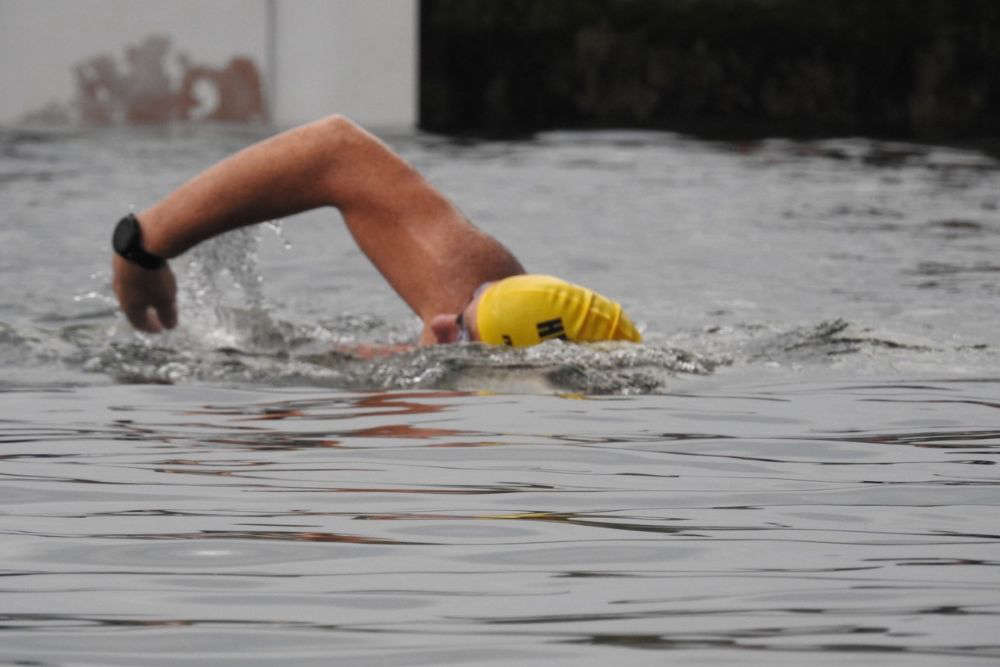 Adrian Sarchet aims to raise £150,000 to make the Ladies Pool at the newly refurbished La Vallette accessible to all, including wheelchair users and people of all ages and abilities.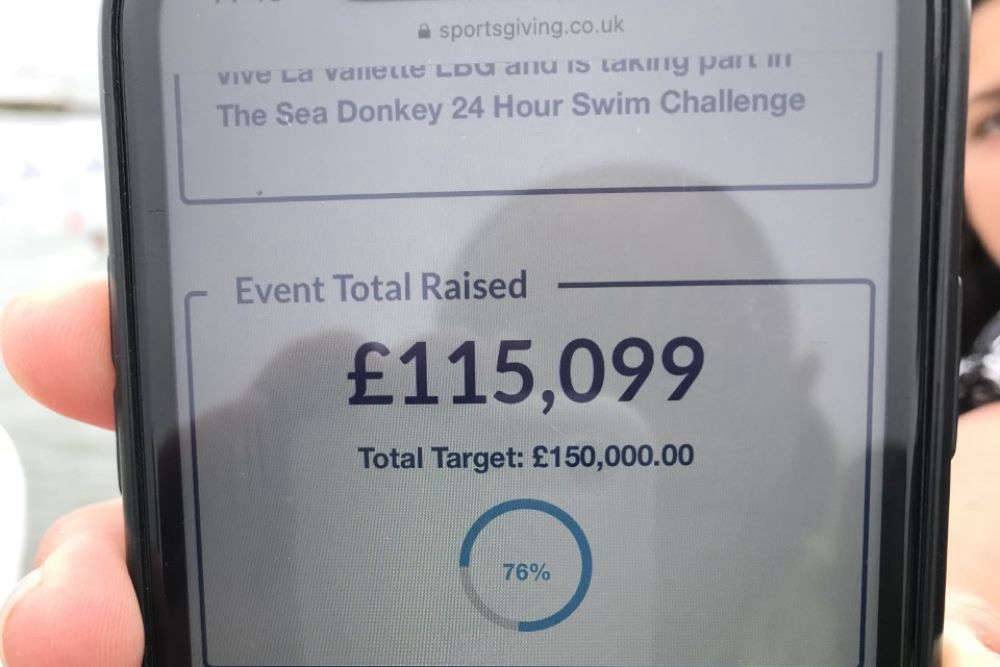 The donations were pouring in during his swim, and just before he finished, stood at £115,000.