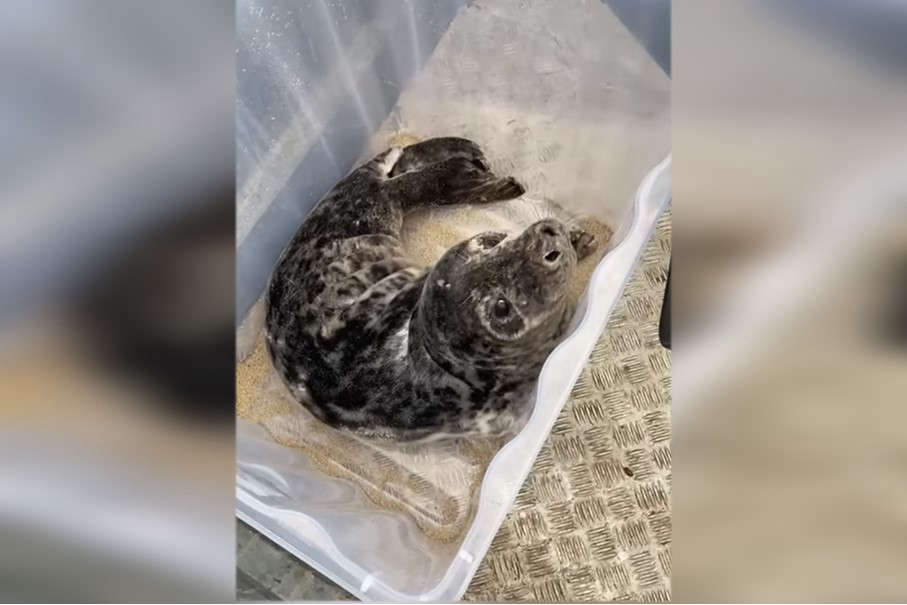 Visitors to the Herm beach discovered the pup alone and rescued it after around a week of sightings without its mother.
Officials picked up the baby called Jagho Herman from the beach and transported it to Guernsey on the Isle of Herm skipper yesterday afternoon (12 December).
The pup is now being cared for at the GSPCA.
Bab

This beautiful seal pup has been rescued today after it was found by some guests at Bear's Beach. The little seal has been spotted a couple of times this week and it became clear it was struggling and has either been abandoned or something has happened to its mother. Members of the Herm team picked it up from the beach this afternoon and the Isle of Herm skipper took it to Guernsey where it will now be hand reared at the GSPCA. We wish the baby seal well and sincere thanks to our island guests who alerted the Herm team and to everyone at the GSPCA 💙🦭💙

Posted by Herm Island on Sunday, December 12, 2021
Information about the animal's condition hasn't been revealed yet but it is believed to be very ill.
More to follow...