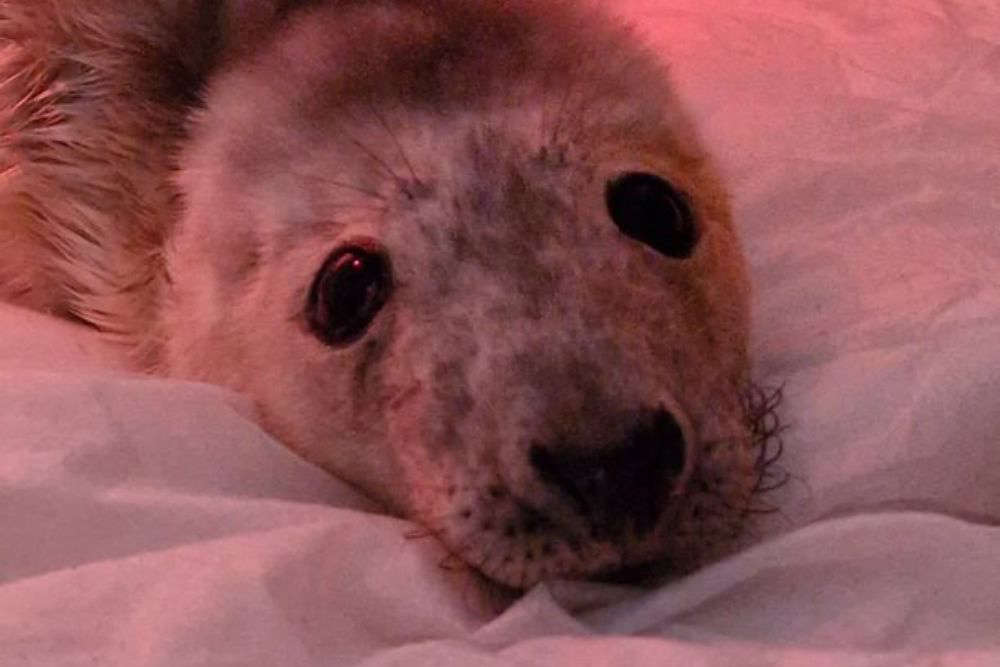 The first seal pup of the 2022 birthing season has been rescued and brought to the GSPCA to be cared for.
The Grey Seal pup, which has been named Shakespeare, was discovered in Jersey two days ago by marine rescue volunteers.
It is the first Grey Seal pup of the autumn and winter 'pupping' season to be found separated from its mother.
Baby seals rely on their fat and nutrient rich milk to develop.
The animal was brought across to Guernsey by Iris Freight on their paper boat, and is being cared for by the GSPCA.
Shelter manager Steve Byrne says it was very young:
"The grey seal pup is only days old and was only 16.2kg when it arrived. It's having around the clock care thanks to our Head of Marine Mammals, Geoff George."
Steve has this advice regarding lone seal pups:
"If anyone sees a pup with or without a mum we really do appreciate a call so that we are aware of its location and condition or send us a few pictures by email or social media, but please don't approach them and certainly don't let your dogs get near."