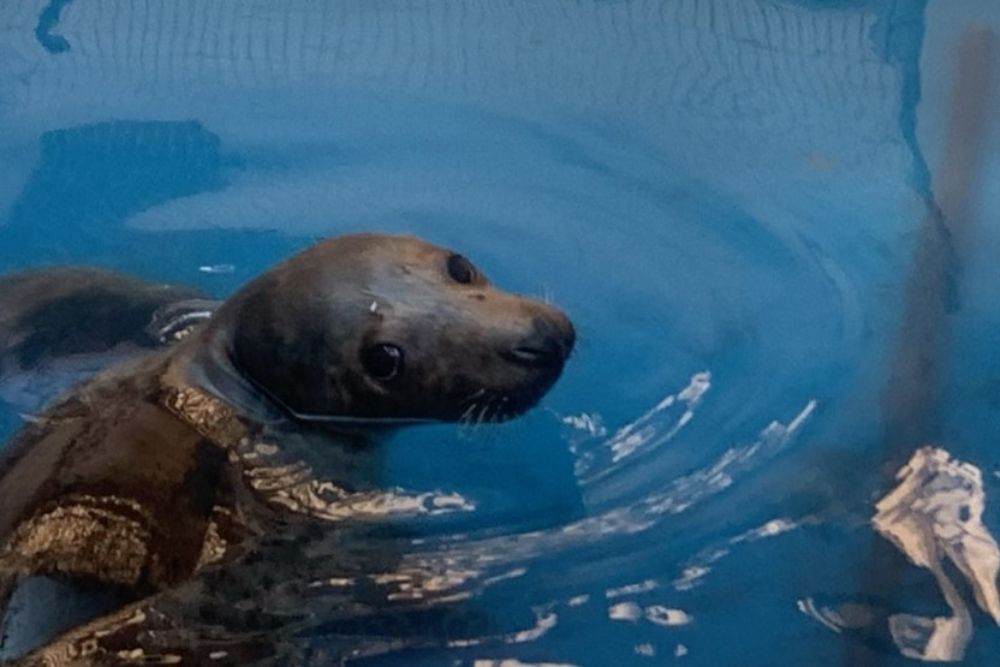 We're told India, Titan and Joey are 'eating well' and getting through a combined 50 fish a day.
Joey was rescued from Les Ecrehous in November, Titan was discovered at the Fairy Ring on New Year's Eve, and India was recovered in March.
"Titan, Joey and India are all doing really well."
"Joey is the fattest of the three and has put the most weight on and Titan still has some funny eating habits as he likes eating off the floor and not in the pool but al three are eating very well."
"India is the boss of the three telling the other two what is what and we are pleased with their progress and hopefully we will be able to look at a release plan in the near future." - Geoff George Head of Marine Mammals
The shelter says it hopes to be able to release all three back into the wild soon.
In the meantime, it is continuing to appeal for donations from islanders towards their care.
The GSPCA says it aims for seals to weigh more than 40 kilos to be released in good weather and at a remote location.