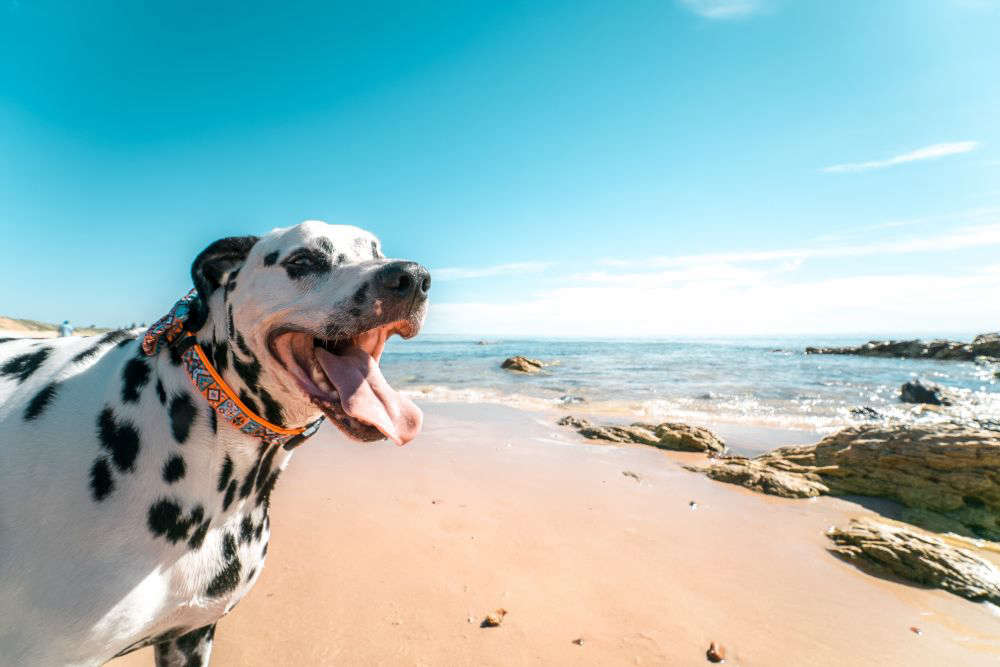 Rules for dogs on Channel Island beaches come back into force today (1 May)
In Jersey, dogs now have to be kept on a lead between 10.30am and 6pm until 30 September.
Dogs are banned completely from seven beaches in Guernsey. They are Fermain, Petit Bot, L'Erée, Vazon, Cobo, Port Soif and L'Ancresse/Pembroke.
Herm's Shell Beach, Belvoir Bay, Fisherman's Beach, and the area of beach in front of the White House Hotel to the Herm Harbour Jetty are also out of bounds to dogs.
Pet-owners are also reminded dogs are not permitted on Lihou island, including the causeway.
"Even with these annual restrictions being introduced, there are still lots of places where dog owners can enjoy walking their dog this summer. These restrictions make sure that those who aren't as comfortable around dogs are able to enjoy the beaches, while dog owners and dogs can enjoy many of our great beaches as well." - Andy McCutcheon, Principal Environment Services Officer, States of Guernsey.
Where dogs are allowed, owners are being asked to be mindful of other beach users and local wildlife, and not disturb nesting or feeding seabirds.
"It is really important when enjoying the beaches and coastline with your dog that they don't upset the wildlife as migrating birds use them as a rest stop and many others are feeding and breeding."
We are coming to the end of the seal pup season, but we pups can be separated from dogs scaring the Mums back into the water if they aren't under control separating them from their young."
We do want dogs and owners to enjoy the coastline as well as keeping wildlife safe." - Steve Byrne, GSPCA.