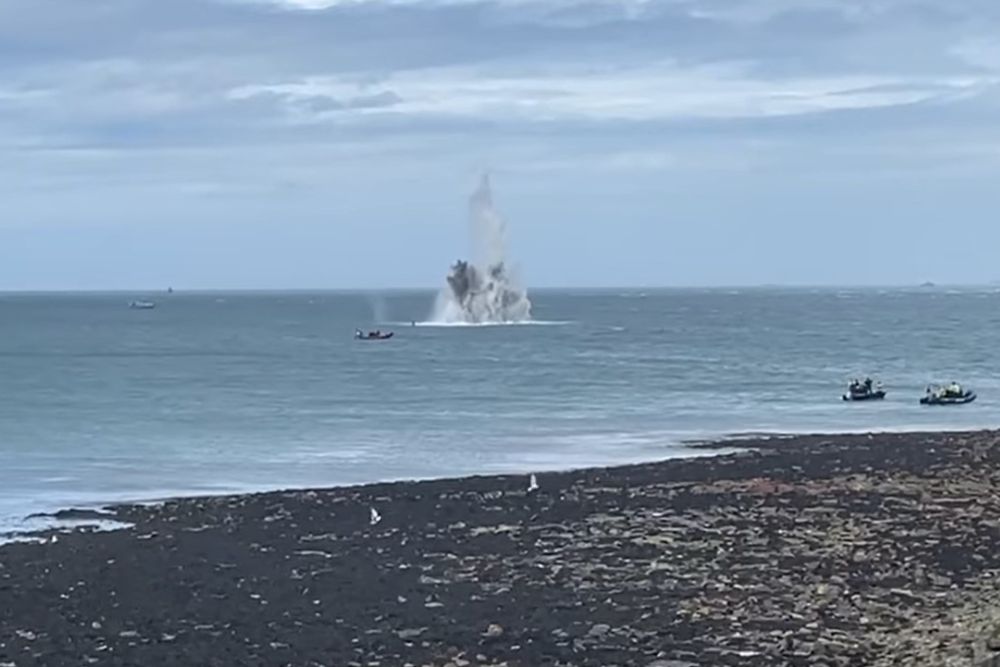 A second unexploded World War II device has been found in Guernsey's waters.
The latest find came just hours after a team of Royal Navy divers detonated an anti-submarine weapon near St Peter Port harbour.
The first piece of ordnance was discovered last week by local divers, 548 metres off the White Rock Pier near the harbour mouth.
It was disposed of by controlled explosion just after 2.30pm on Tuesday (11 May)
Hours later, local divers came across the second device in a similar location.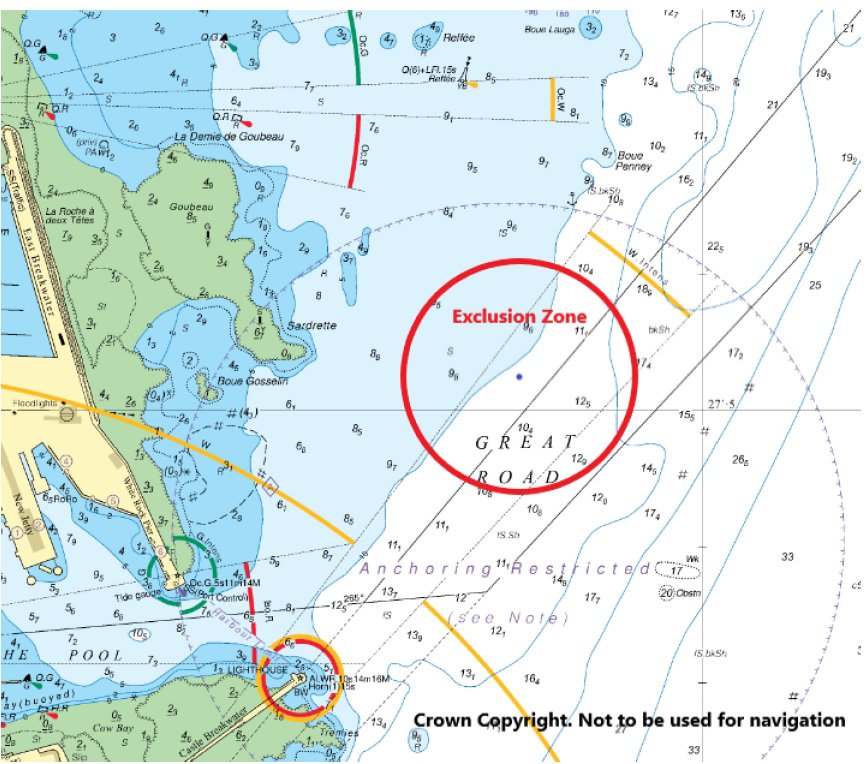 The Navy dive team inspected it on Wednesday morning and detonated it a short time later:
A 200-metre maritime Exclusion Zone has been lifted.
Guernsey's Harbourmaster Captain David Barker has thanked local agencies involved in the operations, and the visiting Royal Navy team:
"On behalf of all involved, our sincere appreciation and thanks go to the Royal Navy diving group for coming over to Guernsey on such short notice to dispose of this device, against the background of the COVID-19 pandemic. The Royal Navy team acted with customary professionalism amid the difficulties of working within a challenging coastal environment and adapting to the Bailiwick's COVID-19 regulations."