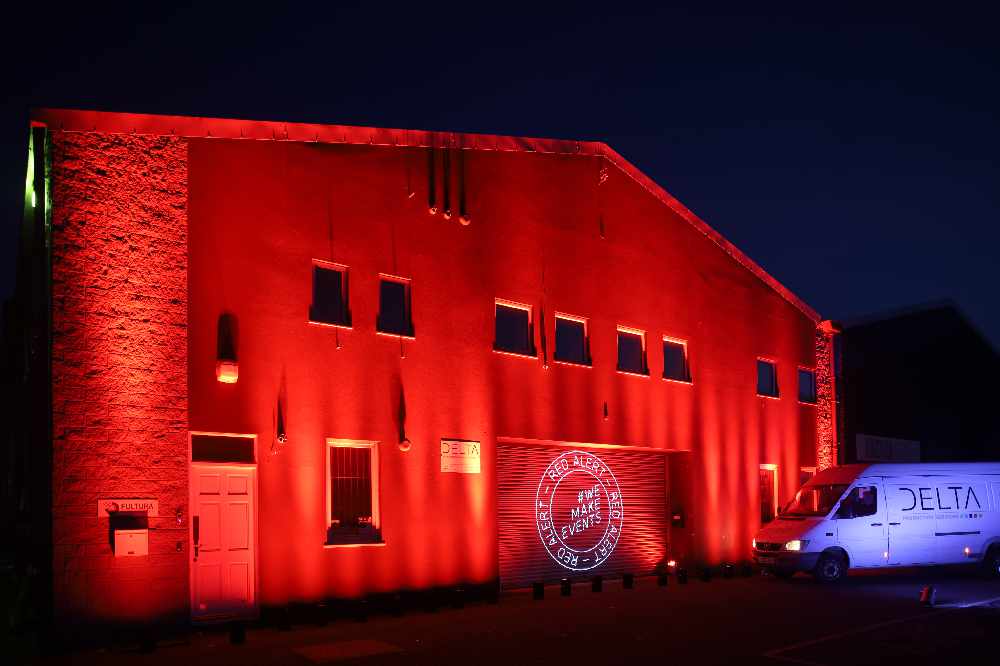 A local events company has joined a national campaign to highlight the problems facing the performance industries because of lockdown.
The Delta Events warehouses in Jersey and Guernsey were illuminated last night to put a spotlight on the struggles the sector is still going through.
It was part of a UK-wide campaign called #LightItInRed to draw more attention to how badly performance trades have been hit by the coronavirus crisis.
Gatherings of more than 40 are banned in Jersey, apart from at funerals where a maximum of 80 are allowed. There are no restrictions on gatherings in Guernsey at present.
Delta Events Managing Director Simon Gasston says they need more support to be here for the long-term.
"If events weren't to return in Jersey for a long period of time, it would have a massive detrimental effect on islanders' quality of life - whether that's the festivals you go to in the summer, whether it's the business events you attend, whether it's your Christmas party or your summer party, weddings, birthday parties, these are all events."
Last night's illumination also took place across the UK - with theatres, nightclubs, concert halls, and playhouses joining in to show their support.
"It's been a tough few months for a lot of people, but the events industry was obviously one of the first to shut down and will be one of the last to reopen in any meaningful form." - Simon Gasston, Delta Events Managing Director.