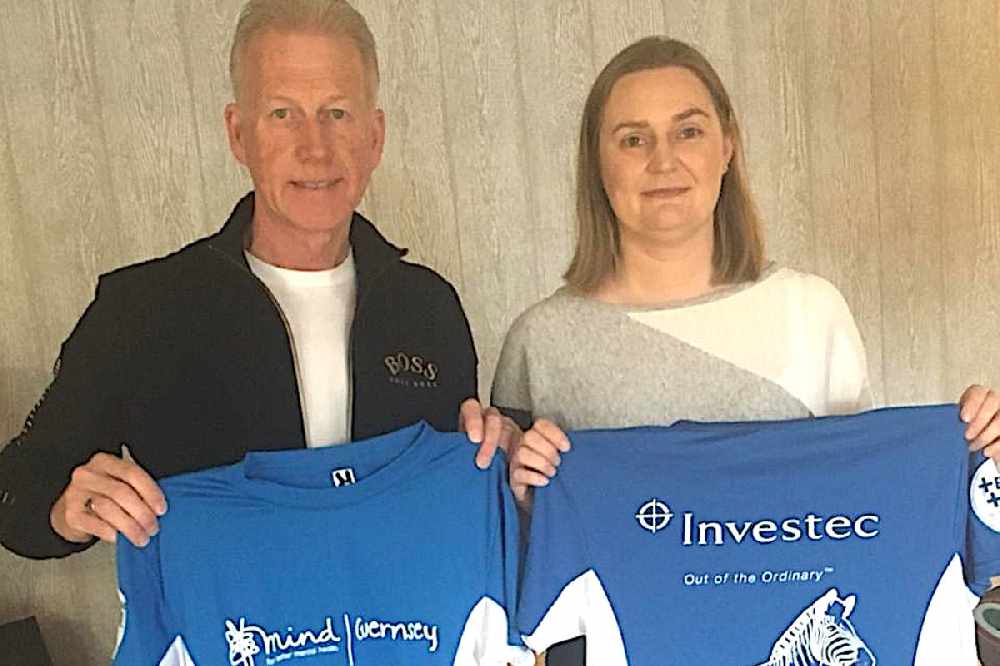 Nigel Pascoe, GOAL50 (left) and Claire Nightingale, Investec (right)
Surplus t-shirts from the Investec Guernsey Mind's Fun Runs are heading to Africa with Goal50.
Over 150 left-over shirts from the last two Fun Runs will be flying out to Cape Town, South Africa next month.
Locally based charity Goal50 works to create positive social and economic members of society among Cape Town's street children through football academies and feeding programmes.
Existing programmes give the children and the wider community the opportunity to develop the necessary skills to move forward in life, away from crime and out of the gangster lifestyle.
Nigel Pascoe from Goal50 said: 'We appreciate the support of Guernsey Mind and Investec with the provision of these shirts. The township people will be excited to learn of this gift. For many, a new t-shirt will double their wardrobe size. I have been travelling to this area for several years where I see the same people wearing the same shirts every time.'
Claire Nightingale, Investec Bank Channel Islands, said: 'We are really pleased to be able to donate the running T-shirts with Guernsey Mind to support the fantastic Goal50 programme. The work that Nigel and Goal50 are doing in and around Cape Town is really inspiring and the T-shirts will help to make a difference to people's lives in the township. It will also aid reducing overall wastage being created on Guernsey.'