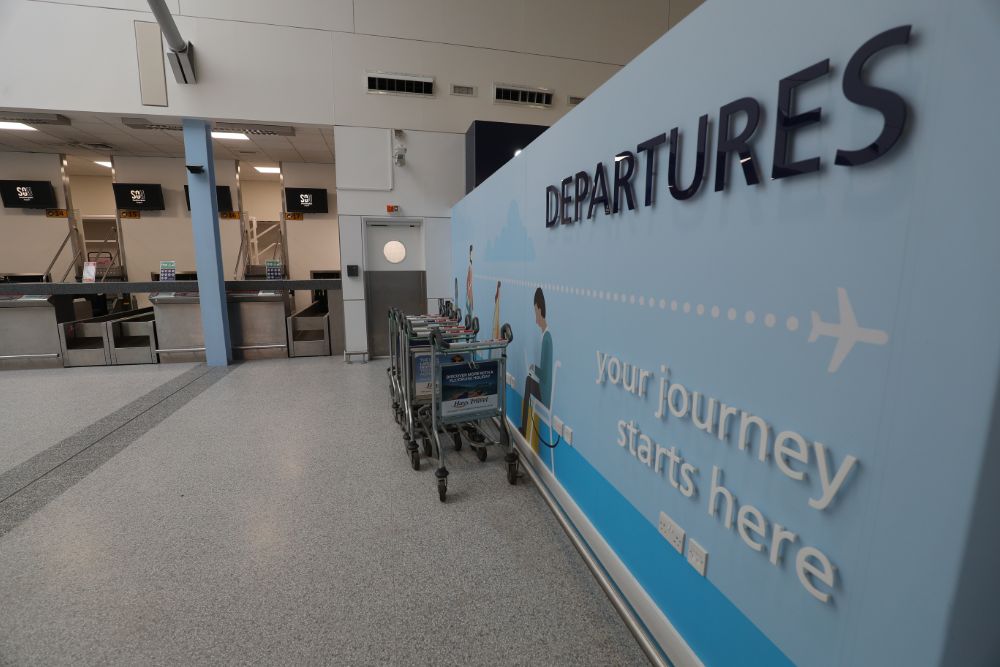 Plans to extend the runway at Southampton Airport have been refused by councillors there.
Eastleigh Local Area Committee voted five to three against the plans.
Airport bosses have warned that, without the expansion, its future in doubt.
They want to lengthen the runway by 164 metres so planes can travel to more destinations.
Environment campaigners oppose the development.
Pre-pandemic half of all Alderney's passenger movements were to or from Southampton and the island's States had written to the council to lobby for the runway extension.
Speaking to Island FM before Friday's decision, Alderney's President of the Chamber of Commerce, Andrew Eggleston, expressed his fears:
"If Southampton airport can't get back up and running again properly, we could find sold and it could become a whopping housing estate - and of course, that's the last thing we want.
"We look at Southampton Airport as a lever for growth regeneration and something to sustain Alderney's future. It is absolutely imperative that we keep Southampton, it really is."
The decision will now be deferred to a full council meeting because it is considered a matter of significance across the borough.
Mr Eggleston says though the LAC's decision is 'really disappointing for all of us in the Channel Islands,' there is 'still a glimour of hope'.