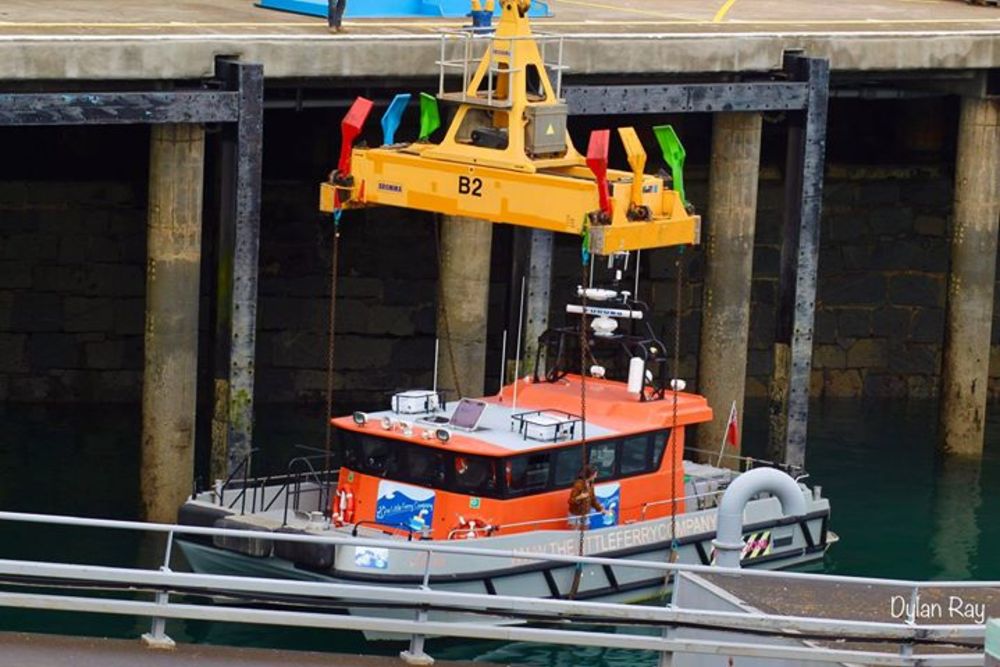 The Little Ferry Company vessel Spike Islander. Photograph by Dylan Ray
Alderney's Little Ferry Company vessel Spike Islander will spend a week out of action after trouble with one of its engines was discovered. 
One of the company's directors, Bruno Kay Mouat, said the Spike Islander was mobilised to Alderney earlier this year as a potential medivac vessel, so they didn't undertake all of the winter work that they had wanted to.
'An issue came up with one of the engines this week so we've decided to send her back to the Isle of Wight on the MV Trinity this morning. Then she'll be sailed up to Cowes tomorrow morning and taken out of the water. We'll be replacing an engine and doing some other maintenance work and putting her in good stead for the season, hopefully,' said Mr Kay Mouat.
He's reassured islanders there will be no disruption to the service.
'The timing's not brilliant because bookings are well up but we've been lucky enough to take on another charter vessel so the service will continue, albeit with another vessel. People can still book online with thelittleferry.com. Book up and go to Alderney - it's a great place!'