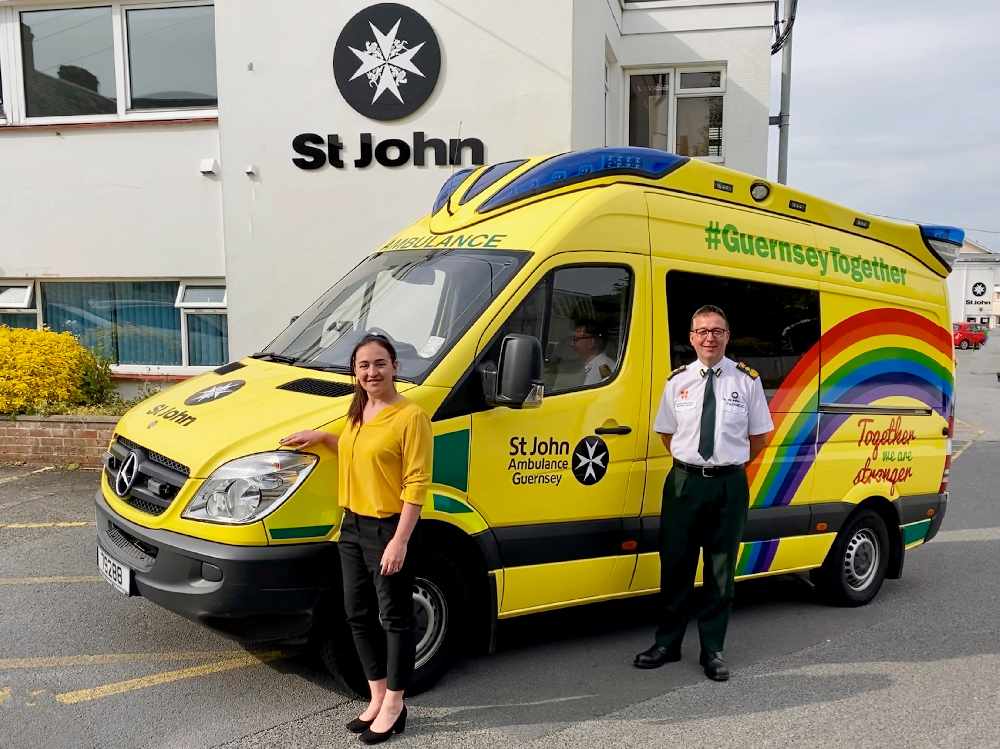 Launch of appeal to support the work of the charity in the coronavirus crisis and ongoing projects.
Regular sources of charitable income for St John Guernsey have ceased, so the charity needs your help and has come up with a way of raising
community spirits, having some fun and raising some vital funds.
Since the start of the coronavirus pandemic St John Ambulance Guernsey has responded to the needs of islanders by setting up a delivery service for prescriptions, groceries and locally produced seaweed hand sanitiser. The charity is coordinating the new Volunteer Guernsey initiative which brings together a central pool of volunteers from across the community for all charities, groups and organisations to make use of.
Volunteers have formed ambulance decontamination teams ready to be called in day or night to support the emergency ambulance service. St John is also assisting a care home with providing meals and other support. Islanders who feel lonely or isolated can also contact the St John Caring Caller line.
St John is also continuing to run the Bailiwick's marine ambulance the Flying Christine III and the Emergency Ambulance Service.

Chief Operating Officer Nikki Harrison said; "St John Ambulance Guernsey has responded to the changing needs of our community since the start of the coronavirus by changing our operations. We have adapted the services we offer such as the healthcare deliveries and introduced new projects, such as the Caring Caller scheme and our work with Volunteer Guernsey. At the same time our regular sources of charitable income have ceased, so we are launching this appeal so we can continue to provide these and other services to help improve the lives of islanders."

The fundraising campaign is being kick started with #SoapUp4StJohn and #Smile4StJohn with islanders being asked to record short videos of them washing their hands or just having fun and making people smile, then donating to St John.
Nikki Harrison said "Frequent hand washing and good hand hygiene has been a key message during the pandemic. We want this to be a fun way of raising money for the charity and spreading the public health message"

People can upload their short video messages to TikTok, Facebook or Twitter or email the video to info@stjohn.gg including the hashtag #SoapUp4StJohn or #Smile4StJohn

Donations can be made at giving.gg under the St John Covid 19 appeal event. https://giving.gg/donate/event/5885/St-John-Covid-19-appeal.
Cheques can be made out and sent to St John Guernsey, Rohais, St Peter Port, GY1 1YN