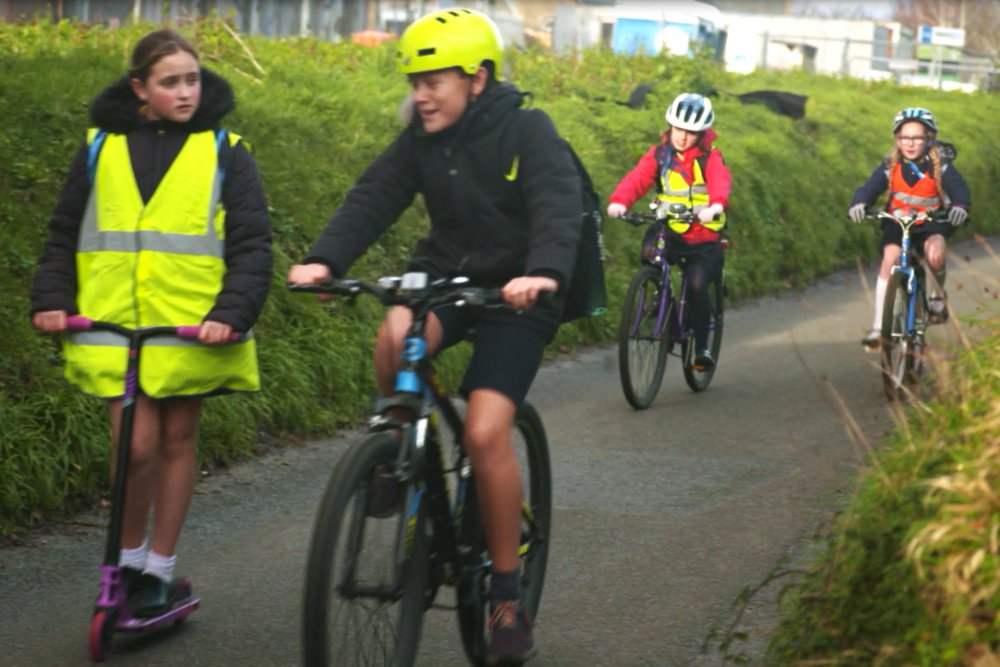 An idea from primary pupils to improve their safety on the school run has been hailed a great success.
The children at St Martin's Primary School instigated the move as part of their UNICEF Rights Respecting Group.
They were unhappy about the playground filling with cars every pick-up time and came up with the idea for nine 'active travel hubs'.
Parents can now park at any of the nearby locations and walk to the school to meet their children.
The hubs include Raymond Falla House, Grande Rue car park, Les Douvres Hotel and St Martin's FC.
The Health Improvement Commission has created a video to show how well the school's 'park and stride' system is working.
The film will also be shared with other schools, to inspire them to adopt a similar approach or introduce elements of the scheme.
Cate Mason, Headteacher at St Martins', says she is incredibly proud of the 'Rights Squad' and their campaign to promote children's rights to be active and to a safe and clean environment:
"The children are passionate about doing their bit to reduce carbon emissions and climate change. The project was a wonderful demonstration of the power of pupil voice and how the school is so well supported by parents, carers and the local community."
Alex Costen, Active Travel Officer at the Health Improvement Commission, says it is having positive health benefits:
"The real benefit is keeping cars off the roads around the school so the roads feel much safer, and hopefully that encourages more children to walk or scoot or cycle to get home.
"Overall, the response from parents and children has been really positive and a survey undertaken after the scheme showed that 30% of people who responded said that they started to walk or cycle more often."