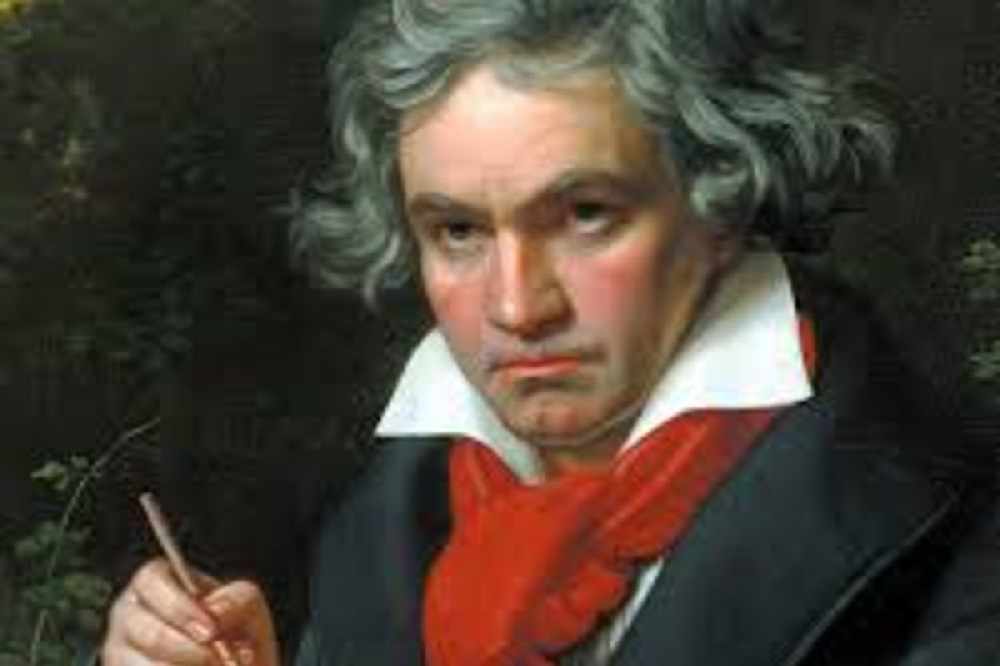 Courtesy of Biography.com
Guernsey Post announces the release of commemorative stamps to mark the 250 th anniversary of his birth.
Beethoven is believed to be the most frequently performed classical music composer in the world and to celebrate his birth 250 years ago Guernsey Post will be issuing the first of four stamps on 21 January 2020.
Each of the four stamps depicts the great composer in different art forms, along with the logo BTHVN 1 - an abbreviation thought to have been used by Beethoven on some of his musical scores.
In a change to Guernsey's usual issues, the stamps will be released on four dates, each with a First Day Cover. The full set of stamps will be presented as a souvenir sheet, which, along with a presentation pack and a prestige booklet, will be issued on 28 October 2020,
The first stamp depicts a large bronze statue of Beethoven, which stands on the Münsterplatz in Bonn, Beethoven's birthplace. The monument was unveiled on 12 August 1845 in memory of Beethoven's 75th birthday and on the occasion of the first
Beethovenfest.
Bridget Yabsley, head of philatelic at Guernsey Post said: "By releasing this series over the course of the year, between January and October 2020, we are hoping to encourage new collectors by providing them with the opportunity of collecting a small series."
The first stamp is available to pre-order from 7 January 2020 at www.guernseystamps.com or by calling Philatelic Customer Services on +44 (0) 1481 716486.