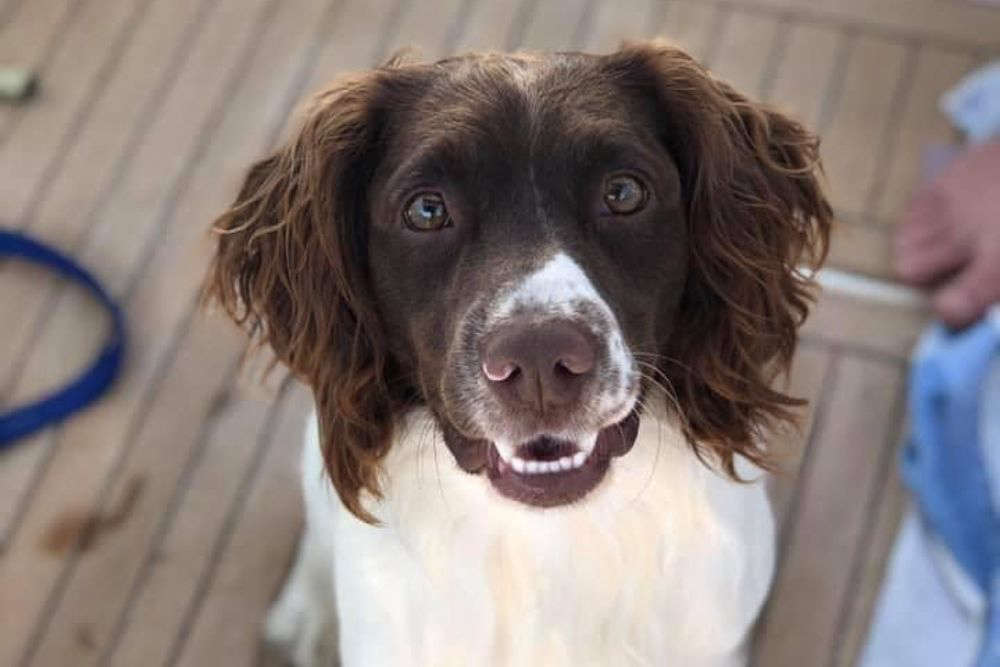 Stanley the dog has had a lucky escape following three surgeries and the removal of part of his intestine after he ate seaweed.
The Springer Spaniel was on holiday in Guernsey when he ate some seaweed on a beach. Hours later he started to be unwell and ended up at the vets.
His condition quickly worsened and thanks to a kind Guernsey-resident, Stanley was flown back to Jersey to receive treatment from New Era Veterinary Hospital.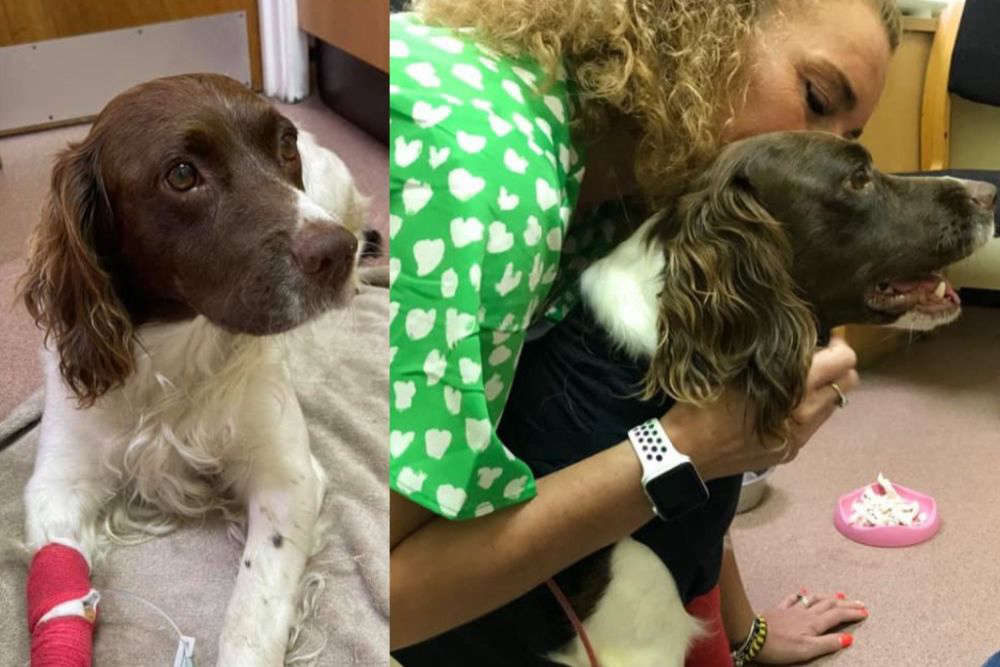 Stanley underwent his first operation an hour after arriving. Three pieces of seaweed were removed from his gut.
Two days later, Stanley's condition wasn't at the stage vets expected him to be, so he had a second operation.
Vets soon discovered that Stanley's gut and intestines were infected, which left vets with no choice but to cut out a foot of his intestine to save his life.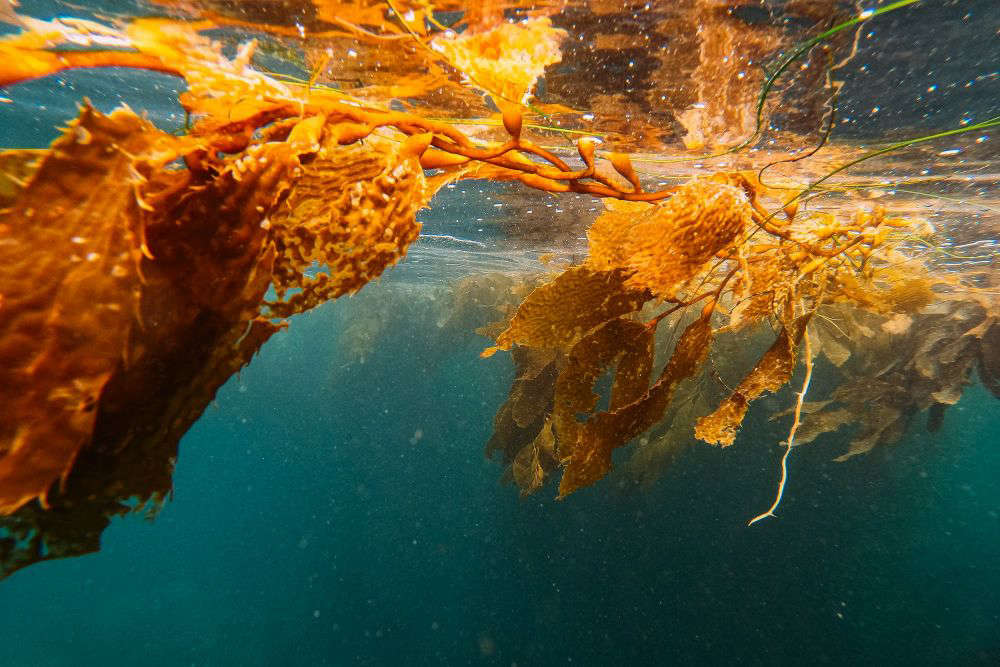 Seaweed can be dangerous for dogs if consumed.
Stanley then underwent a third operation, where vets checked all the blockages and infections had been treated successfully.
He stayed another night at New Era to monitor his recovery and returned back to his family home last Thursday, after spending nearly a week in hospital.
His owner, Mandi Youlton, says that Stanley is very much enjoying being fussed over at home.
"It was like having a new baby in the house, I was so anxious, making sure he was okay.
He is doing much better, healing well and starting to eat again."
But Mandi wants other dog owners to be aware of the dangers of seaweed so that no other dog has to go through the pain Stanley did.
"I can't stress how much people need to be aware of the dangers of seaweed on the beach.
I had no idea that it could cause such heartache for Stanley and us.
If this teaches one owner about the dangers and saves one dog's life that'll be the best outcome."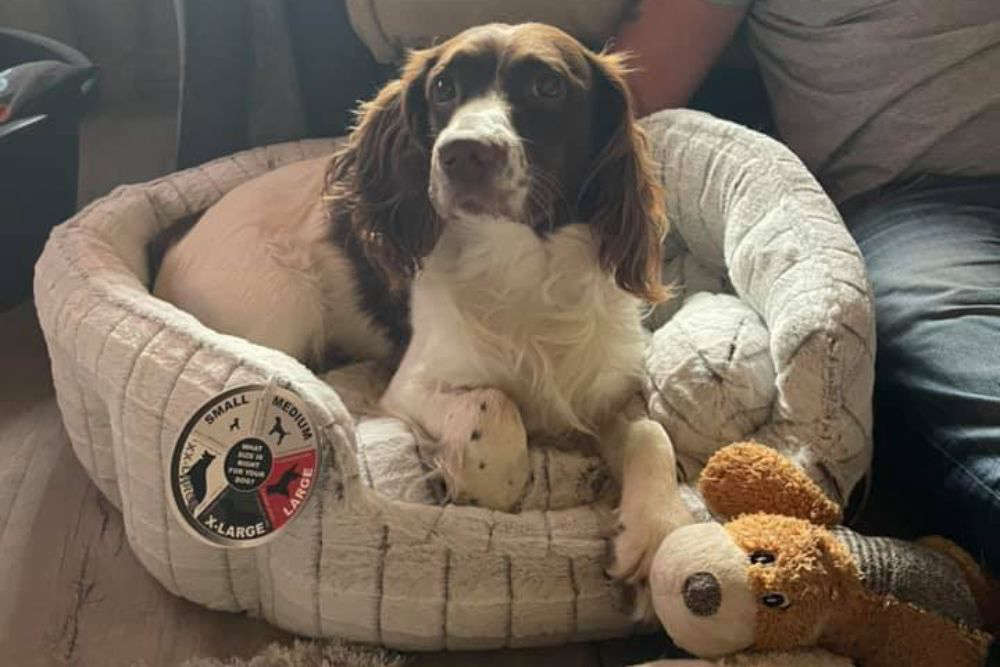 Stanley is now recovering back at home
Stanley's case is not rare, with New Era treating 'dozens' of dogs in similar positions each year.
Andy Barcis, Director at New Era, says that seaweed can be dangerous for dogs, and owners should be aware of the risks.
"It can be deadly. Unfortunately it's something people might not know about unless you live near the beach.
Due to the kelp leaves' large size, they are tough to chew, so often dogs will swallow large pieces - so we open up dozens of dogs each year to remove it. It can be really dangerous.
It's a severe problem on the island, simply became of the type of seaweed we get here."
If dog owners are concerned their dog has eaten any seaweed, they're being asked to monitor their dog before rushing them to the vet.
"Look to see if your dog is unwell first before you call.
If you x-ray a dog, it's very hard to see a piece of seaweed, unlike metal or a stone.
You typically have very little clue if a dog has swallowed seaweed until they're very sick."