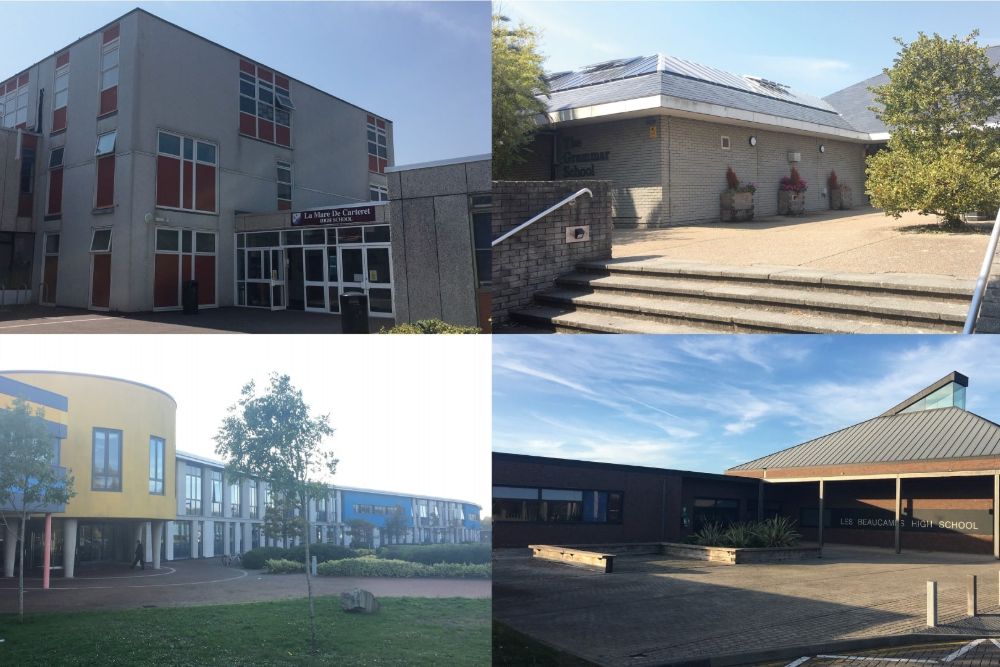 States deputies have voted in favour of Education, Sport and Culture's policy for three 11-16 secondary schools and a separate sixth form centre.
The controversial proposal has won the backing of the slim majority of politicians following three days of debate in the States Assembly this week.
Several amendments had been lodged to ESC's preferred model for education, but none were supported.
Deputies were ultimately left with the choice of backing the government committee, or not.
They voted 23 to 16 in favour of progressing the three 11-16 schools plus separate sixth form centre model, and 22-17 in favour of ESC's desired locations for learning.
It means keeping Les Beaucamps, Les Varendes and St Sampson's and closing La Mare de Carteret.
It will also mean creating a post-16 campus at Les Ozouets Campus co-located with The Guernsey Institute. The capital cost of the project is £43.5m.
Policy and Resources Vice-President was among those to speak in support of the plans:
"There is not the perfect model. There isn't baby bear's porridge. There isn't that 'just right' model. We have let down not just one generation of children, but two! Two generations of children. Two decades we have bene going on here."
ESC committee member Deputy Andy Cameron said he had been opposed to the direction of travel since seeing the clear opposition of teachers.
"I cannot support a model that is so needlessly expensively, whilst being so destructive towards our post-16 education and does so little for equity or improvement in our 11-16 schools..
..it's unpopularity with the teaching profession is unprecedent.. ask yourself 'are you an expert in education?' If you're answer is no, please don't support this proposal."
Commenting on the outcome of the debate, Dr Patrick Roach, General Secretary of the NASUWT-The Teachers' Union, said:
"Although there is now some clarity over the shape of the plans for secondary education, significant concerns over the proposals remain among our members.
The NASUWT will endeavour to work constructively with the ESC now the proposals have been approved by the States, but the lack of detail, especially in relation to the operation of the new model of education and how the transition to the new system will work remains of concern.
The ESC must ensure they win the confidence and support of teachers, parents and the wider population for these once in a generation changes, which will only be possible if they provide the detail to address our members' concerns and demonstrate they are listening to and acting on the views of everyone involved with education."