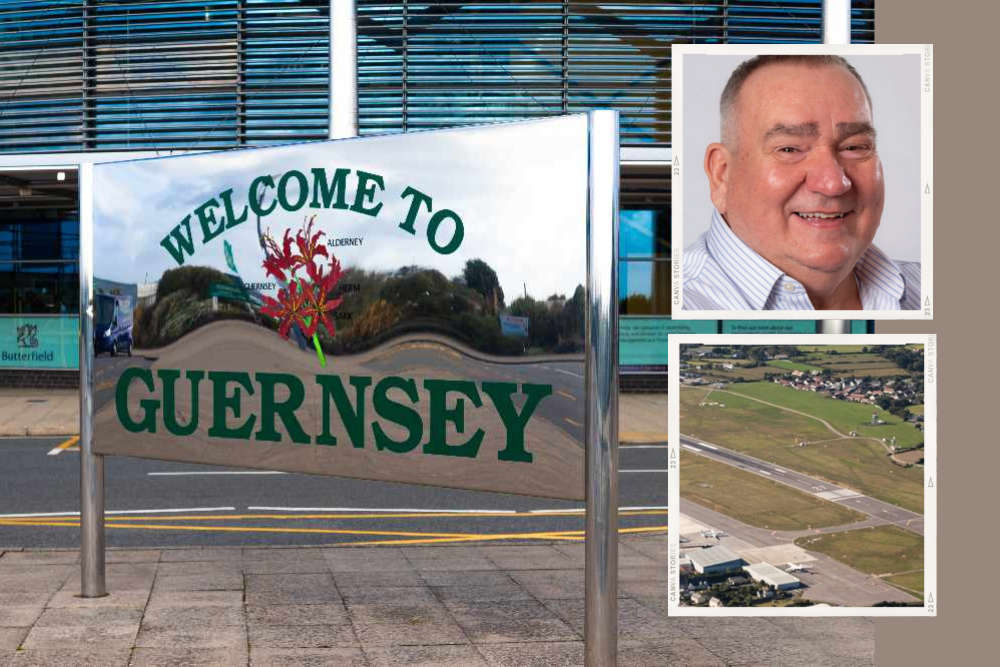 Deputies stand one after another to speak out against spending £22M on the runway.
A majority of deputies have voted against deputy Simon Vermeulen's £22M runway extension proposal.
Deputy Vermeulen, who had the support of 3 others, went against his own Economic Development Committee to get the matter debated.
It soon became clear that it stood little chance, as deputy after deputy rose to speak against it, including deputy Andrea Dudley Owen:
"I don't believe in the build and they will come premise, but I do believe that if we offered something compelling in Guernsey then that might start to encourage numbers to come up, and we might actually have a case to have some sort of runway extension in the future."
Deputy Adrian Gabriel told the Assembly that extending the runway would be a waste of money:
"We may as well dig a hole and bury £22M pound notes in it."
Outside of the Assembly, Guernsey's Tourism Management Board expressed a similar view before debate, with its chair, Hannah Beacom, saying it could be up to a decade before this option is viable:
"I don't believe that in the short term that if we built a longer runway we are going to see carriers queuing up to come to visit.
What we need to do is ensure what we are offering on island is what the carriers want to see - and if it is that way round they will come with planes that are big enough for the runway now.
They'd be looking at normal repairs and renewals at the airport over probably in an eight to ten year period. So if at that point it was deemed to make economic sense to reinforce the runway then we could look at it then in a far more holistic way."
But a runway extension has long been supported by the Guernsey Hospitality Association, which represents the majority of hoteliers. Its president, Allan Sillett, believes it would open Guernsey up to more tourism business:
"We are just restricting our options at the moment by having a short runway.
I think this Assembly is in danger of being remembered as the most inactive States ever."
The Assembly agreed to give responsibility for any future decision on the runway to the States Trading Supervisory Board. It is also the shareholder in Aurigny, which would face more competition if larger jets could land at the airport. Its president, deputy Peter Roffey, assured members that his board would put the interests of Guernsey first.