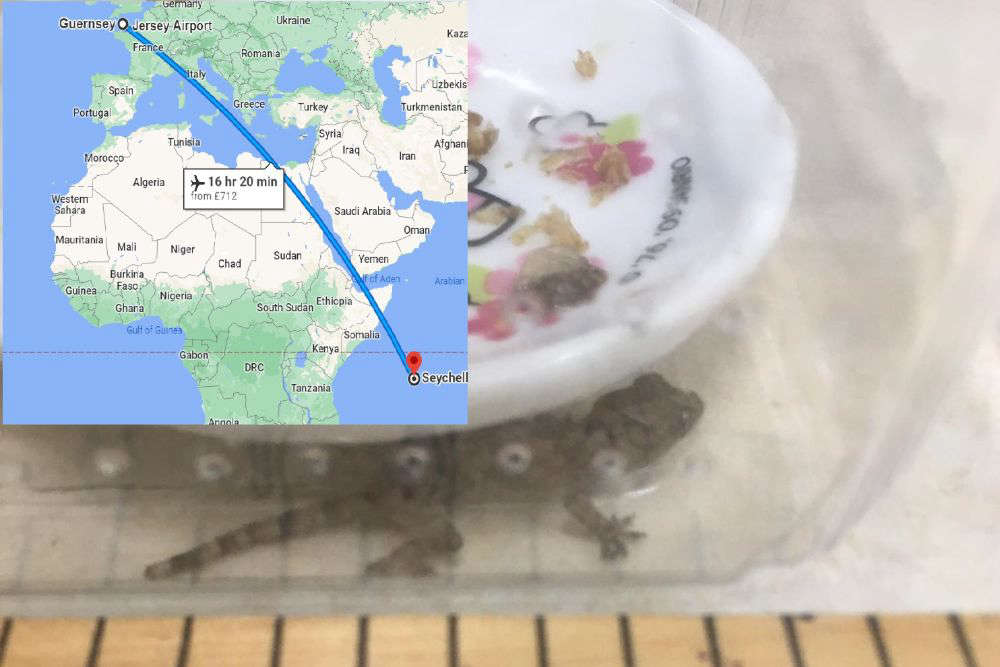 A stowaway Gecko has hitched an 8000 kilometre ride across the globe to Guernsey.
The reptile was found on Sunday in the suitcase of a family that had just returned from the Seychelles.
The Pacific Gecko - named Sally - is in quarantine at the GSPCA.
The animal rescue charity will be looking for a new home for her here because sending her back isn't practical.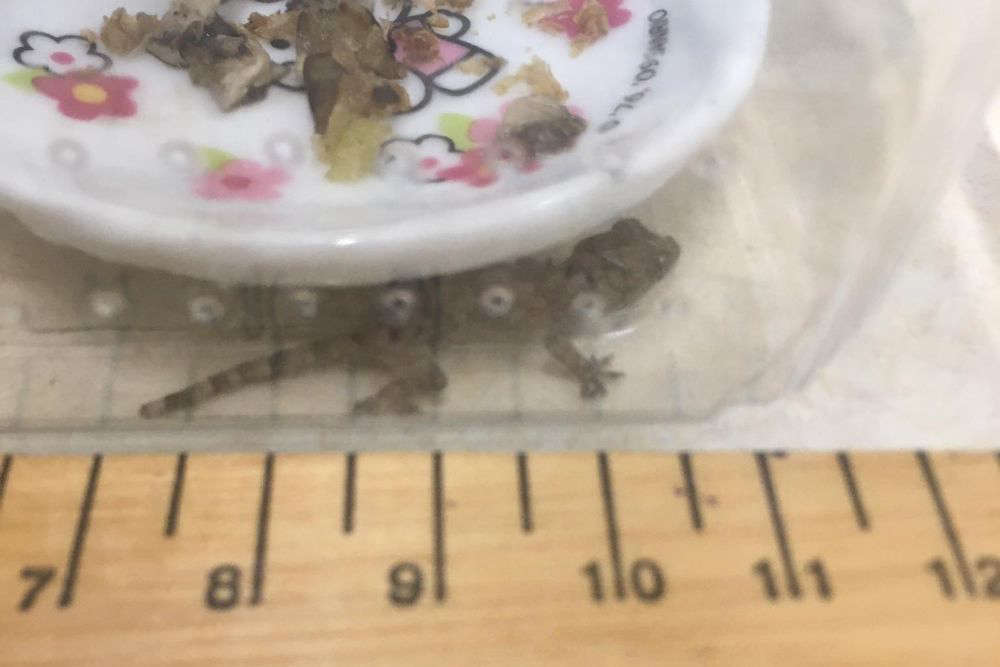 In 2020, just before the first Covid-19 lockdown, an Indian gecko that had stowed away in a bag from India was taken into the GSPCA's care.
'Mr Patel' went to a new home after following quarantine procedures.
"We have also had many animals come into quarantine that found their way to Guernsey but Sally the Pacific gecko seems to have broken the previous record of an Indian gecko 2 years ago and it happened in the week we celebrate 149 years which we call #GSPCAPurpleWeek.
Sally is doing well and we are working with the States vets and once the little gecko has completed quarantine it will need a new home." -Steve Byrne, GSPCA Manager