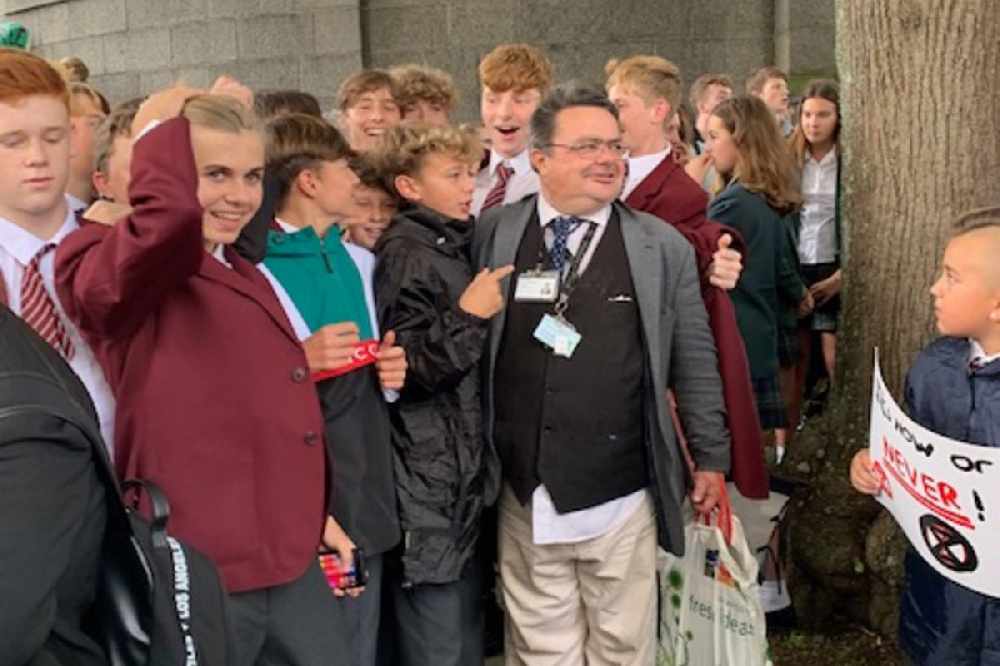 Up to 700 Guernsey students marched from the Grammar School to The Royal Court as part of global climate-change protests.
Nearly 500 students from the Grammar School & Sixth Form Centre, with another 100-200 students from the other secondary schools, marched from the Grammar School to The Royal Court.
The students left the school at around 12:20PM before walking along Rohais, up to the Grange and then down past St James' before arriving at The Royal Court at roughly 12:45PM.
Students then protested outside The Royal Court for 25 minutes, in which time they made their views clear.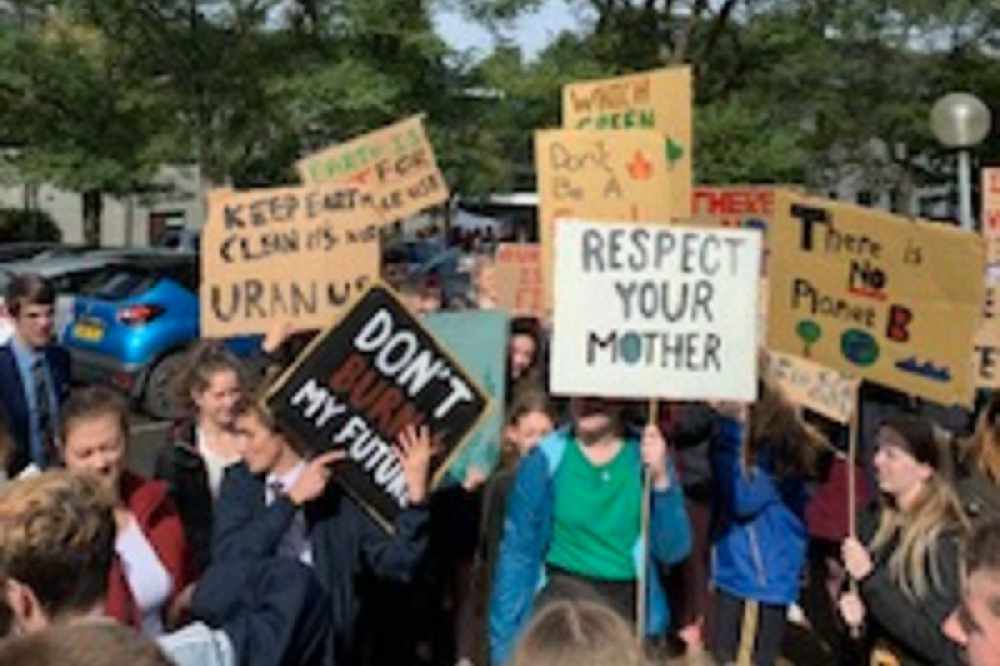 (Image by Drew Robilliard).
According to Karla Roussel, a member of Youth Action For Guernsey, students have three demands of the States:
1) To commit to a fixed decarbonisation date.
2) Oversee the transition of the island to 100% renewable energy sources.
3) Bring forward the existing climate-change action plan date of May 2020, as they say it is too late. They worry that this date is too close to the next General Election, and so may end up being set back further yet.
The protesters were met by a number of Deputies, including P&R President, Deputy Gavin St. Pier, and President of Education, Sport & Culture, Deputy Matt Fallaize.
Police say students behaved superbly and the Headteacher of the Gramar School, Kieran James, hailed the march a success.
"Students conducted themselves brilliantly, I'm delighted".
Student activists were originally planning to stage a full-strike outside Sir Frossard House however, following meeting with senior staff at the Grammar School, it was concluded a compromise could be agreed. The schools timetable was amended to extend lunchtime and allow for the march.