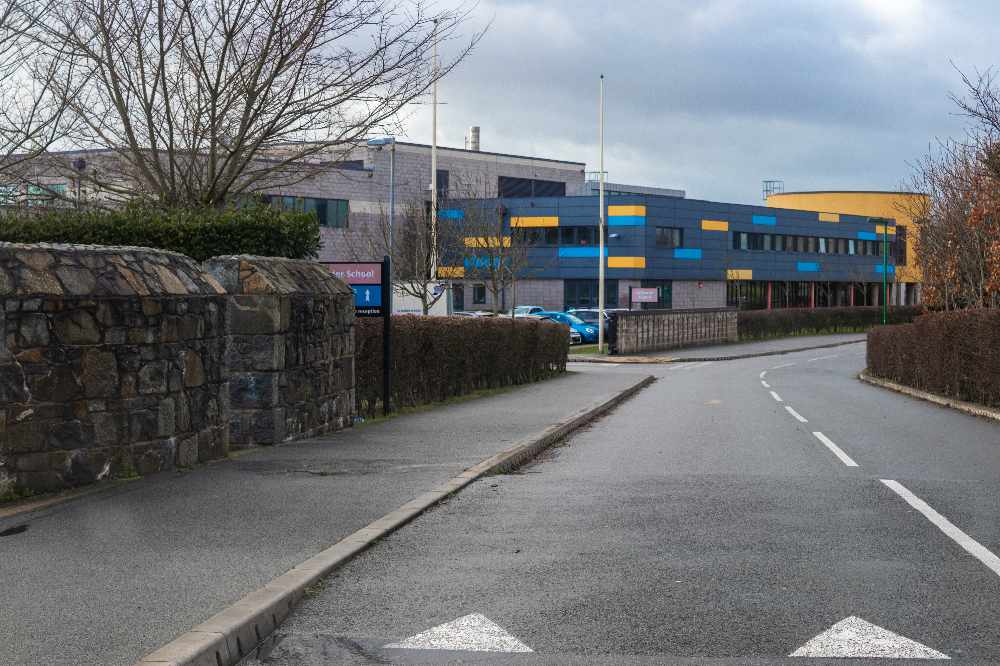 Two school expansion will encourage pupils to walk .
Walking to school could increase in future as plans for the islands new 11-18 education system enters a new phase. The new Lisia School expansion will start in July 2020, with extensions being added to both sites.
This will see the Victor Hugo Building's existing internal floor area increase from 10,440 square metres to 14,050 square metres, as well as the De Sausmarez site growing from 9,800 square metres to nearly 1,400 square metres.
These developments are expected to accommodate the number of students which is expected to grow from 713 to 1,500 by 2025 at the Victor Hugo College, as well as the number of staff expecting to increase from 102 to 180.
The De Sausmarez School will accommodate 1,400 students but is being built for 1,700.
The increased amount of staff and students will mean more traffic around the areas. To stop further traffic issues Education is encouraging students and staff to walk or ride to school or get organised buses as opposed to getting a lift from parents.
At the Victor Hugo College the number of car parking spaces will be increased from 96 to 140, however the De Sausmarez College will only be increasing by four to 120.
The lack of spaces at the De Sausmarez College may cause problems for staff there, as currently all staff either drive or are a passenger in a car. There will not be enough parking for all of them to park once changes are made.
If the number of students walking to school increased Education believes it would have many benefits, such as less environmental pollution, less student late attendance as well as improved levels of fitness.
At the current St Sampson's High School there is a path that pupils use to walk to and from school already. They can access the path at the back of the school and it will bring them out by the old Bowl as well near Grow Limited along La Route De Coutanchez.
The path was constructed in 2010 by Living Streets Guernsey to create a safer route to and from school.
In a traffic impact assessment a more efficient traffic light system at the Oatlands junction has been stated to help tackle queues and delays near St Sampson's High School.
Cycle paths are available in most of the lanes surrounding the current St Sampson's High School however more might need to be added and the roads widened.
The De Sausamarez College will see space created that will allow 12 school buses to pick up and drop off pupils, however currently only 169 students out of the 445 use the school bus service but that number is expected to rise to more than 600 students getting the bus to and from school.
They are also encouraging students cycle to the De Sausmarez College as plans showed that most of Guernsey was within a 30-minute cycle ride to the school, and it is estimated 120 pupils will be cycling to school everyday after all the developments are complete.