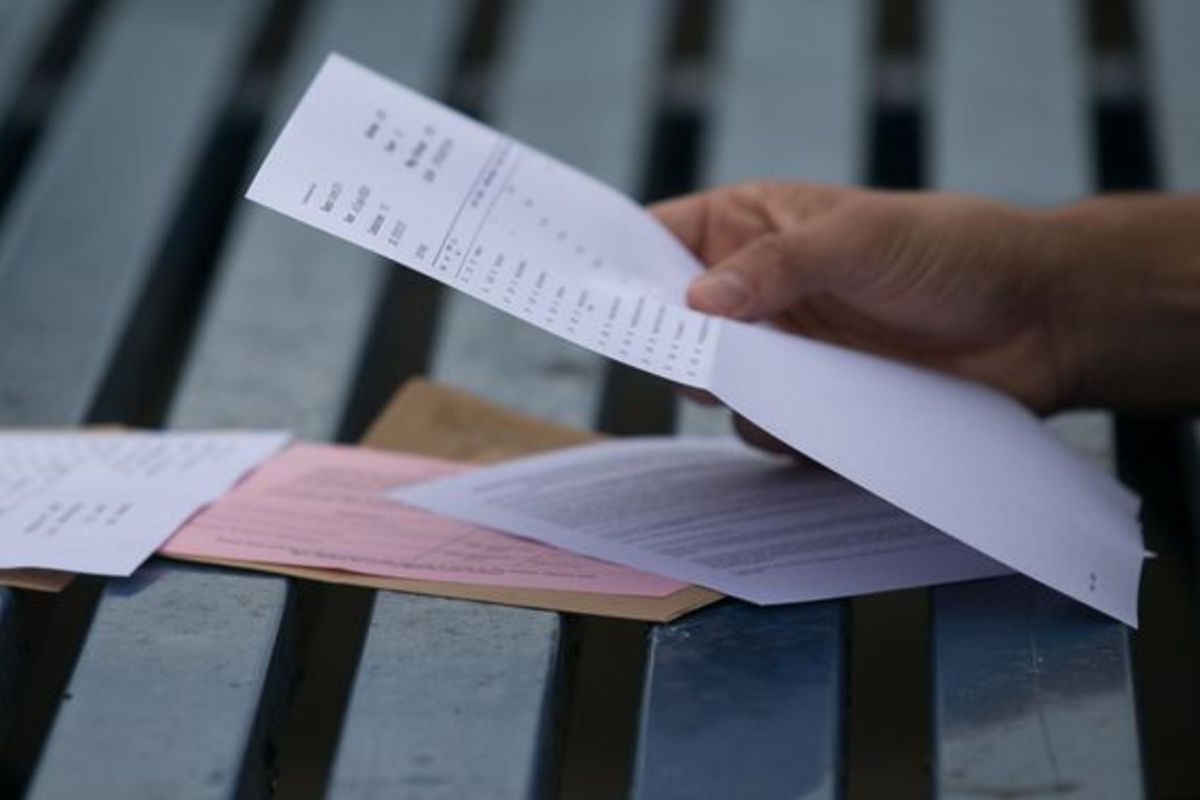 Students from across the Bailiwick received their A-Level results this morning.
The Guernsey Grammar School achieved a 99.4% pass rate (grades A* to E), which is nearly 2% above the national average of 97.6%.
Kieran James, the headteacher of the Grammar School, says students and teachers deserve congratulations.
'As the Bailiwick provider of academic post-16 courses, students from a wide range of backgrounds have made excellent progress, thanks to the support they receive from their tutors, teachers, parents, and carers.'
At the College of Further Education, it was a similar success story with a pass rate of 97%.
We're told half of all students achieved grades of distinction or distinction*, which are equivalent to A or A*s respectively at A-Level.
Louise Misselke, the principal of the Guernsey College of Further Education, said she was 'delighted' for their students.
'Their dedication and commitment to their studies have resulted in another year of excellent results.
'Many of our students knew what they had achieved at the end of their course and are now getting ready for their next steps whether that is further study, higher education, or into employment locally.
'It is a very happy time of the year, to see the culmination of hard work and effort being rewarded with these results, with the support of families, friends, and of course the staff at GCFE.'
Meanwhile, 84% of students at Elizabeth College and 81.9% of Students at Ladies College achieved grades at A* – C.
In addition, 40% of students at Elizabeth College and 29.5% of students at Ladies College gained all grades at A* – A.
There were also some notable achievements, with two students at Elizabeth College achieving 4 A*s in their A-Levels and an A* in their Extended Project Qualification (EPQ).
Elizabeth College Principal, Jenny Palmer, put the results down to student work ethic and the great deal of support they receive from teachers, careers advisers and other members of staff.
At The Ladies College Ella Huxtable achieved 3 A*s in Biology, Chemistry and Maths, and an A* in her EPQ.
Ella will study Veterinary Science at the University of Edinburgh.
Despite high achievements on-island, the UK percentage of students that got an A grade or higher is at a 12 year low. This year it was 25.5%, the lowest its been since 2007 which saw just 25.3%.
A number of records have also been broken nationally, with Spanish overtaking French as the preferred language of study and more students than ever taking up Politics at A-Level.
UCAS Chief Executive, Clare Marchant, also announced today that a record number of students from a disadvantaged background achieved places at universities across the UK.
Last updated: 17.45 15/08/19 adding results for College of Further Education and the Guernsey Grammar School