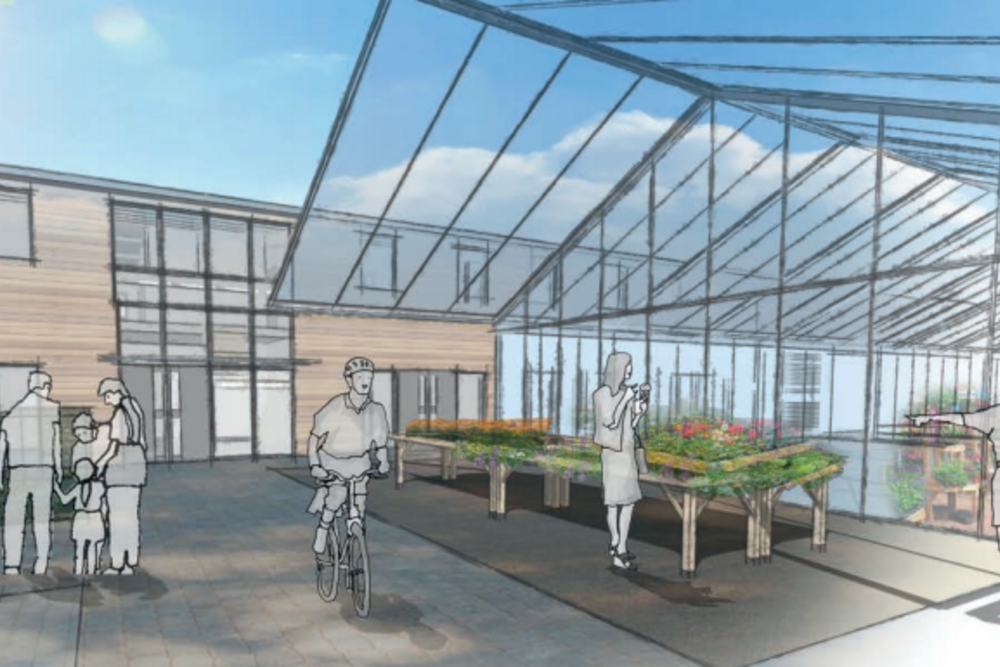 Guernsey-based private equity investor and financier, Guy Hands and his wife Julia are to become joint patrons of GROW's £2.5m workshop redevelopment.
The local charity is planning to transform its ageing vinery site into a modern learning facility for people with learning disabilities.
Planning approval for the redevelopment was granted in December.
A fundraising campaign is now underway to raise the £2.5m needed to complete the work, which is planned to begin in the last quarter of this year.
"We are focused very much on NGO and corporate funding exercises at the moment, as well as a small number of high net worth [individuals] before we broaden the scope of our fundraising activities," explained Director of GROW, Angus Bodman. "That will incorporate both the local church congregations on the island but also the very active Friends of GROW."
The site's current greenhouses are more than 40-years-old and can no longer be used in high winds, to protect the health and safety of those working in and around them. This means the site has to close at short notice and parents and carers then need to arrange care.
The charity hopes its redevelopment will significantly increase its capacity to offer services to more people.
Mr Bodman said Mr and Mrs Hands' support for the project is greatly appreciated:
"I think i[their involvement] was very significant insofar as it offers confirmation and credibility of the views and aspirations of GROW for the island generally, so we welcome it with open arms. We are extremely grateful to the two of them for donating their time to this particular appeal."