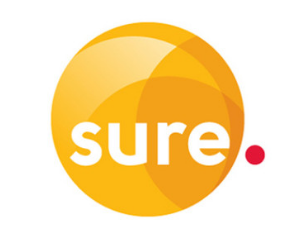 Sure has announced a multimillion-pound investment plan for Guernsey.
Sure tell us that their plan is designed to future-proof the island's telecoms infrastructure and equip it for a digital future over the next five years.
The telecom company says it will be investing in new broadband technologies to stay ahead of customer demands as consumers and businesses increasingly use digital services.
These plans include a commitment to increasing broadband speeds and new innovations including trials for fibre directly to the home and 5G services, both of which will commence in the coming months.
The first phase of this investment plan is upgrading the subsea cables that link Guernsey to the rest of the world and provide the majority of the island's communications needs including broadband, voice and data services.
Ian Kelly, Sure's CEO, released the following statement regarding the subsea cable:
"The importance of our subsea infrastructure really can't be overstated. Guernsey has been winning business on the world stage as a direct result of our network resilience and of course it keeps all of us connected in our daily lives. It is the unseen foundation that enables and secures connectivity for businesses, in our homes and when mobile.
"We're carrying out this upgrade work, which is a significant multimillion-pound investment, to reinforce the quality of the infrastructure and ensure that our network continues to be the most resilient in the Channel Islands.
"The digital future and this investment are aligned with the States of Guernsey's ambitious telecoms strategy as we work together to secure the island's continued prosperity and success."