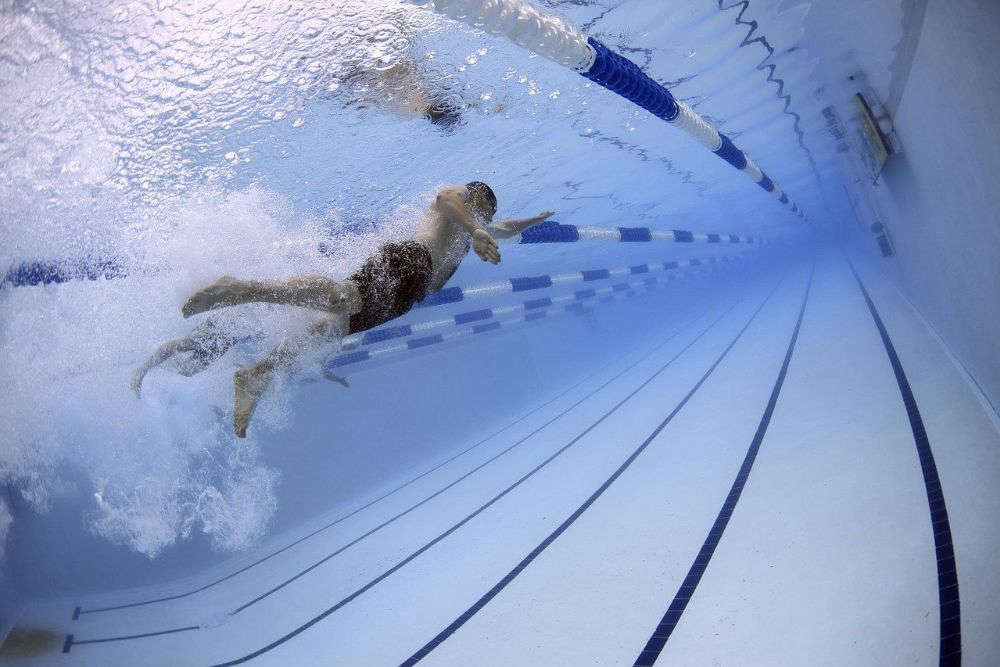 The annual Skipton Swimarathon has raised more than £80,000 in 2021, surpassing the previous records over the event's 45 year history.
The Bailiff, Mr Richard McMahon, officially launched the Swimarathon at Beau Sejour on Wednesday (29 September).
Around 250 teams of competitors completed around 450 miles in the water - the equivalent of swimming from Guernsey to Poole and back more than twice.
Nick Guillemette was the chair of the event again this year. He says the atmosphere was great.
"There's always this wonderful, fun atmosphere. That's what we try to do. That's why it's lasted 45 years and I was involved in the very first one in 1977 and since then it's kept going every year. It's the only charity, so far, that's lasted that long. We've raised nearly £2 million in that period and most charities in Guernsey have benefitted from in that period of time.
I've been doing it for the last five years so I shall be passing the mantle on to somebody else. It's nice to go out on a high, isn't it?"
The money raised is being split between the Priaulx Premature Baby Foundation and Citizens Advice Guernsey, with the remainder supporting the clubs that helped to put on the Swimarathon, the Lions Club and Guernsey Round Table.
Mr Guillemette says the sum raised for these organisations is especially significant given Guernsey's population.
"I would just like to express my thanks to the Guernsey public for supporting this event, both with the swimming and also with the cash. During the last 18 months we've lived in unprecedented times and Guernsey's got over 450 registered charities - all of them for money - most of which is coming from the same people all the time. So for the Swimarathon to do what it's done is really phenomenal."
Dr Nicola Brink presented the trophies as the Guest of Honour, with roughly 2,500 swimmers taking part.
The presentation of the cheques to the charities will take place at Moore's Hotel on Wednesday 3 November at 12.30pm.