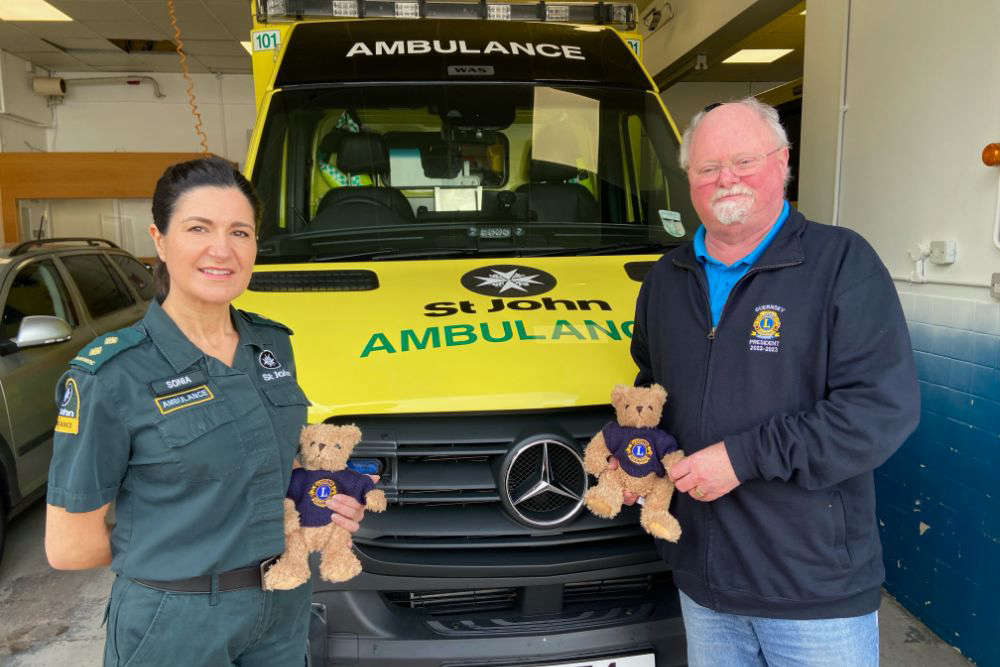 The Lions Club hopes to reassure the ambulance service's youngest patients with a cuddly friend, during a stressful time.
Dressed in traditional blue Guernsey jumpers carrying the Lions Club logo, 50 teddy bears have hopped onboard Guernsey ambulances.
Donated by the community charity, the locally-produced toys hope to provide extra comfort or a distraction to sick and injured children.
Former Guernsey Lion,Sheila Cunningham organised the donation. She was inspired by similar projects by Lions Clubs in the UK.
Paramedic Station Officer Sonia Guille says the teddies are a lovely gesture that will make a difference:
"It will help the crews to assess the children while they are being distracted as they go to the Emergency Department.
We are extremely appreciative, it's very kind of the Lions Club to gift us these teddies.
This is not something that has ever been done locally before and I am sure the children will love it."
President of the Lions Club of Guernsey, Paul Allaway, says they were happy to support the community in this way:
"We hope that the teddies will not be used very often but when they are we trust that it will bring some comfort to the affected child in addition to the care provided by the ambulance clinicians and St John team."