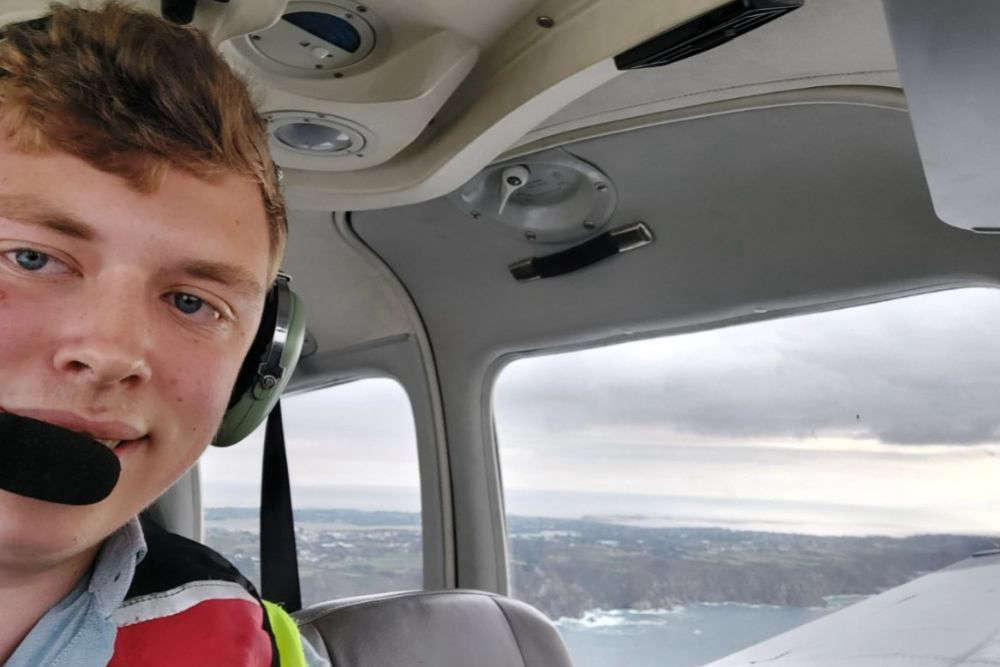 At the age of 16 a Blanchelande College pupil has completed a solo flight, breaking the Guernsey Aero Club record.
Ben Stark is in the sixth form and had his 16th birthday just 3 weeks ago. He accomplished his first solo flight after 10 hours and 10 minutes of training at the Guernsey Aero Club on 18 September 2021.
He needs to complete 45 hours to get his pilot's licence which he hopes will happen in the next eight months.
Ben's encouraging more youngsters to take up flying if they're interested.
"Get down to the Guernsey Aero Club, it's much more affordable than you think and it's one of the best experiences I've had."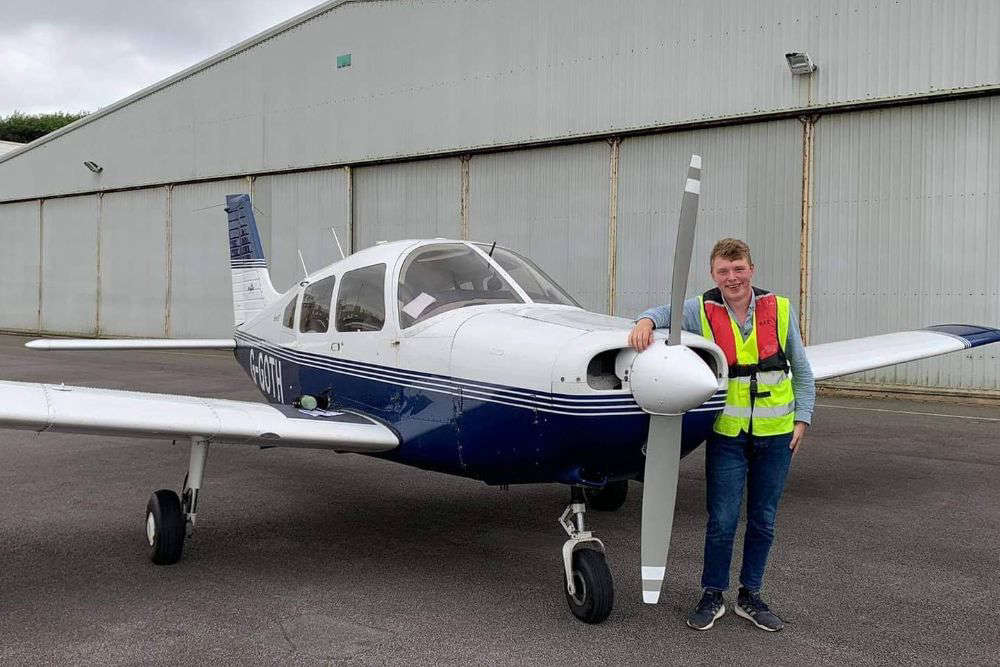 His instructor Mike Selwood said Ben has taken quickly to learning flying skills. In order to be permitted to go solo he had to obtain a pass in civil aviation air law, which he passed on his first attempt. He took this test during his sixth form studies and in the midst of his exams.
Ben also says he has struck a deal with his mates who are looking to get licences closer to the ground.
"Because I'm the youngest in my year, some of my friends are driving. So they'll drive me around and I'll fly them as I've still got nearly a year before I can learn to drive."