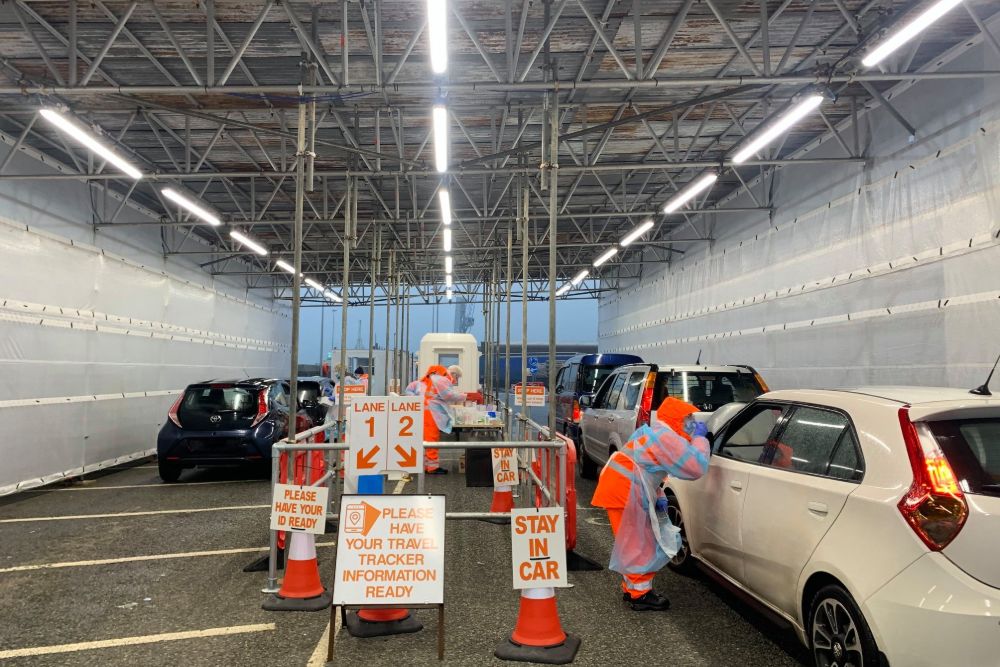 Guernsey's testing facilities at the harbour and airport will still be required, despite the island reducing travel restrictions on 1 July.
There will be no testing or isolation of passengers arriving in Guernsey from the UK and the Common Travel Area, but tests will still be required under the new traffic light system.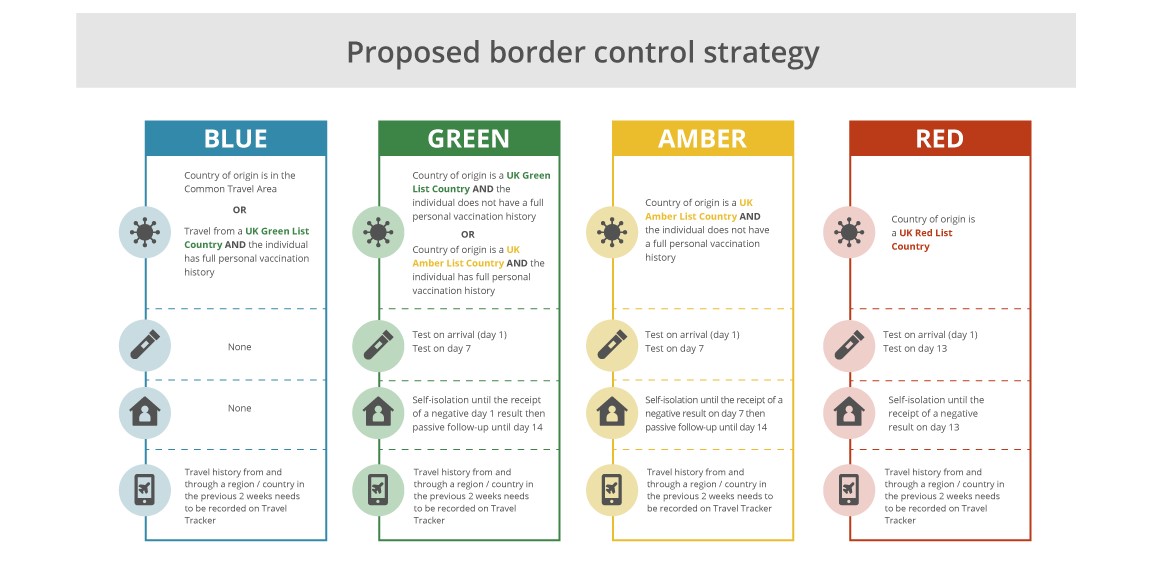 "Testing will still be carried out in the same way with a self-swab test taken at the harbour or airport and a second self-swab test that you will take away with you. There will still be a charge for these travel related tests of £25 per test. This means our testing facilities will still be needed." - Paul Whitfield, States Chief Executive.
All travellers, even from a blue zone, will still need to fill out the Travel Tracker when coming into the island despite the easing of restrictions.
Mr Whitfield says is is an important tool for the authorities to keep the island safe:
"This is part of our ongoing surveillance and defence mechanism. In terms of making movement through the border as quickly and efficiently as possible I would remind everyone planning to travel to remember to take your laptop, tablet or mobile device and importantly, your Travel Tracker password."