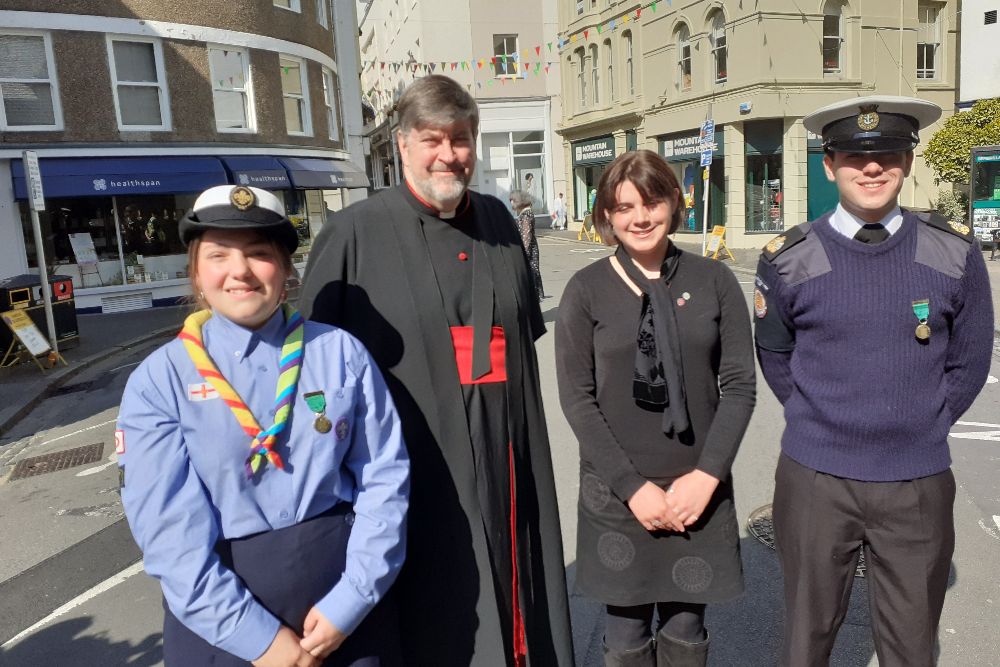 The Bailiwick's Commemoration Service for His Royal Highness The Prince Philip, Duke of Edinburgh has been held at the Town Church.
Many islanders attended the service in the sunshine to pay their respect to His Royal Highness who died last week aged 99.
It was led by the Dean of Guernsey, the Very Reverend Tim Barker.
"Guernsey is one of the Crown Dependencies and by definition we have a particular relationship with the Crown. Prince Philip visited half-a-dozen times and the support he gave to Her Majesty is one of the crucial elements of his life over 70 years. So it is so appropriate that we come together formerly to give thanks for his life."
The order of service was based on the Service of Commemoration which was used in many church and cathedral services across the British Isles and began with Danny Blatchford, a Royal Marine standard bearer carrying the Union Flag into the Church.
Many local dignitaries and politicians were in attendance.
Deputy Carl Meerveld paid tribute:
"He has held a position supporting the Queen for my entire lifetime and beyond. I think he was the epitome of service and conducted himself fantastically over all this time in support of our country and our community. I think it only right that we turn up and show our respect."
Rosie Laine made one of the readings in the church. She is a young local scout who completed the Duke of Edinburgh Award:
"It was a great experience which got me out more and thinking more with my head. Within scouting I have done a lot of map work and routes and working together. Being a part of that and being on expeditions was a new experience which I support everyone doing."