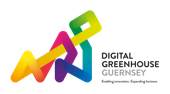 The Digital Greenhouse will once again be hosting avid game designers.
People in Guernsey will be once again taking part in the Global Game Jam. We'll be able to take part in the world's largest game creation event.
It sees people from across the world test their skills by creating a new game within 36 hours and is taking place at the Digital Greenhouse for the 6th consecutive year.
Steve Streeting got involved last year:
'The GGJ weekend is a fantastic opportunity to get together with fellow geeks and creatives from all backgrounds to work together to produce a game - all inside 24 hours. Last year saw the Digital Greenhouse turn into a melting pot of ideas and creativity with 5 very different games produced within 36 hours. Looking forward to GGJ2020!'
In January 2019 it took place in 108 countries and 8,606 games were created! The event will start on Friday the 31st January at 5pm. To get involved you can sign up at www.globalgamejam.org.