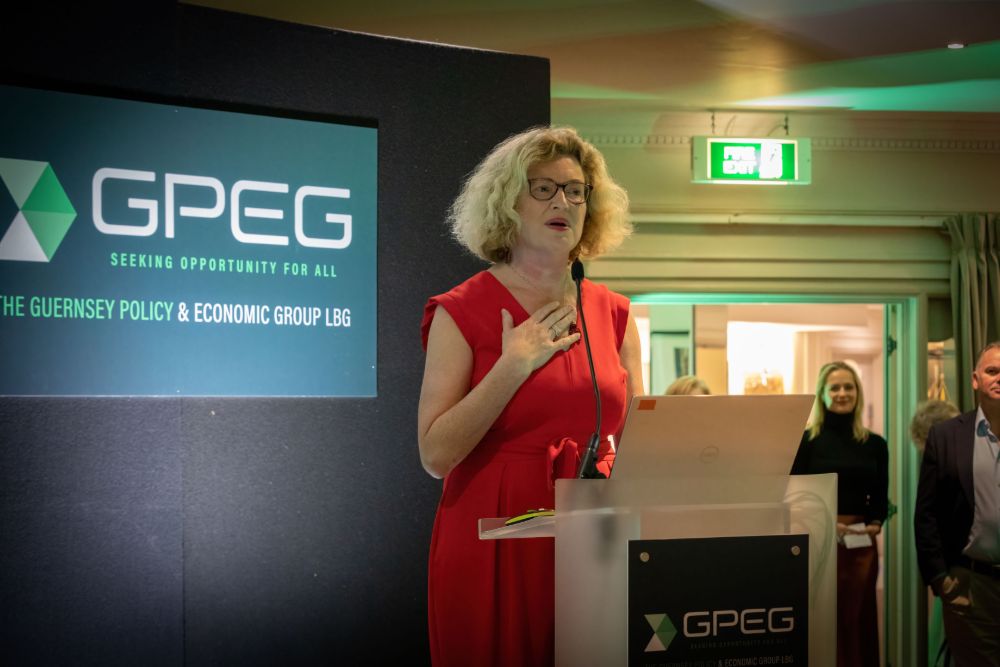 Gill Morris from GPEG
GPEG says it is supportive of Guernsey's latest budget but wants to see more done to help drive the economy.
It says putting a structure in place that allows local business to flourish is the way forward.
Commenting on Guernsey's latest budget Gill Morris, the CEO of the island's new think tank GPEG, says the new P&R Committee has started well but needs to do what is required to help Guernsey businesses succeed:
"This particular team are only 5 weeks in office and it's good to see that the deficit is not as bad as it might have been. We can see that there still are reserves that can be invested for the island so that is good news.
"As an ex-member of the Scrutiny Management Committee I am really heartened to see that they are going to up the minor capital allocation, which is great in driving the economy in the short-term with things like shoring up coastal defences, fixing roads and replacing hospital equipment. That was running at around £3m a year, or £12m over 4 years, and they're raising that to £80m which is very good news both for the island's infrastructure and its economy."
Asked by Island FM how Guernsey should plug the hole in its finances she said:
"We do have a 'rainy day' fund, and the £80m they're talking about to balance the books was set aside for exactly that purpose. Once that hole is plugged, and it doesn't get any bigger, what we want to see is the States being really focused on ideas that drive the economy. I don't want them to get over-involved in things - but making sure that a framework for business is set up. Because if we can get business running smoothly and doing well then we can fund all the other things that we need to."