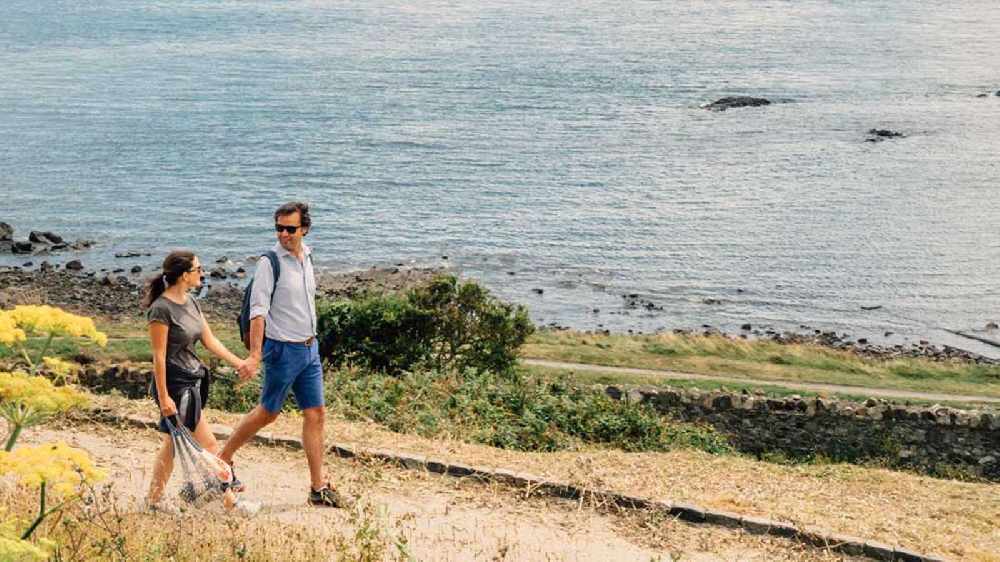 Town Walks start again on 27 June with a new look to attract those planning a staycation for 2020
Organisers say walks start from the Guernsey Information Centre in St Peter Port on Tuesday afternoons at 2.30 pm, Thursday evenings at 6.00 pm and Saturday mornings at 10.30 am.
Accredited town walks guide Jackie Ward said: "There are about thirteen of us on the team so this averages out at about one walk each a month. Tours take between 90 minutes and two hours and for the first time we are introducing a weekly evening walk. We thought this might prove attract to locals who may be interested in having a meal in Town when they finish their walk."
Weekly until early October, Coastal Walks start on a Saturday afternoon at 2.30pm with four or five different alternating locations L'eree. Vazon, Pleinmont, Pembroke and Jerbourg.
No need to book – just turn up at the Guernsey Information Centre for Town Walks and the bus stop at the Coastal walk location. The cost is £10 per head and the guides will be donating £2 of this to the Covid 19 hardship fund.
The first coastal walk on 27th June led by accredited guide Andy Walker will start at Pembroke. There are around ten guides on the coastal walk rota. The walks are circular, take approx. 2 hours and also start from a bus stop with toilets and refreshments nearby.
The guides all belong to the Bailiwick of Guernsey Guild of Accredited Guides (BGGAG) that ensures accredited guides are quality assured and have public liability insurance and a valid first aid certificate.
For further information or to book tours just email townwalks@hotmail.com or for coastal walks andrewwalker@suremail.gg
Town and Coastal walks appear on two apps - Explore Guernsey and Enjoy Guernsey - and Guernsey Guided Town Walks is on Facebook and Instagram.