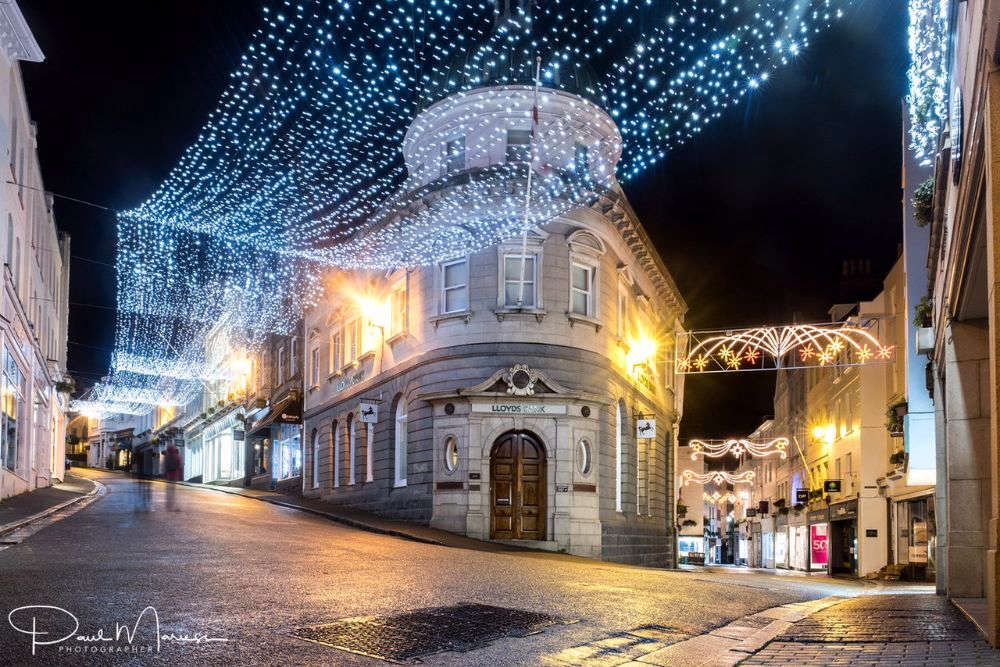 Photo courtesy of Paul Mariess
A lack of funding could reduce the size of the St Peter Port Christmas Lights display.
The annual programme costs £36,000 and includes provision for safety maintenance through the Christmas period.
The illuminations have been the responsibility of the St. Peter Port Christmas Lights charity for the past five years and this year they are £5,000 short.
Jax Robin from the charity says the pandemic has had an impact on fundraising.
"We're are in our second year of Covid issues and I think the economy has really taken a hard hit and I think people are saying there are lots of other things they have to save their money for. But we are hoping it is going to come from someone out there in the public, whether it be a corporate or a nice sponsor for us, because to have to make the decision about which areas of Town you don't light is very difficult. If you don't light a certain area that's going to make it even harder for businesses this Christmas."
Each year the charity performs safety checks on over 30 festive arrays, hundreds of light strings and display rigs, before overseeing a six week out-of-hours installation programme.

Without the money for safety checks Mrs Robin says the charity will face difficult decisions to scale back the number of streets it can safety illuminate this year.
"What households go through every year getting their Christmas tree lights working, we have to do on a giant scale for the whole town!
I think they're vital for bringing people into town. People come in to see the lights, meet friends, go for a drink or a bite to eat so it's important for the hospitality and catering industries. Whilst they're in town, even if they didn't intend to shop they often do. If they have no reason to come into town they will shop on the internet."

Contractors are due to start on 13 October.

Details of how to support the charity can be found on its website, www.christmaslights.gg