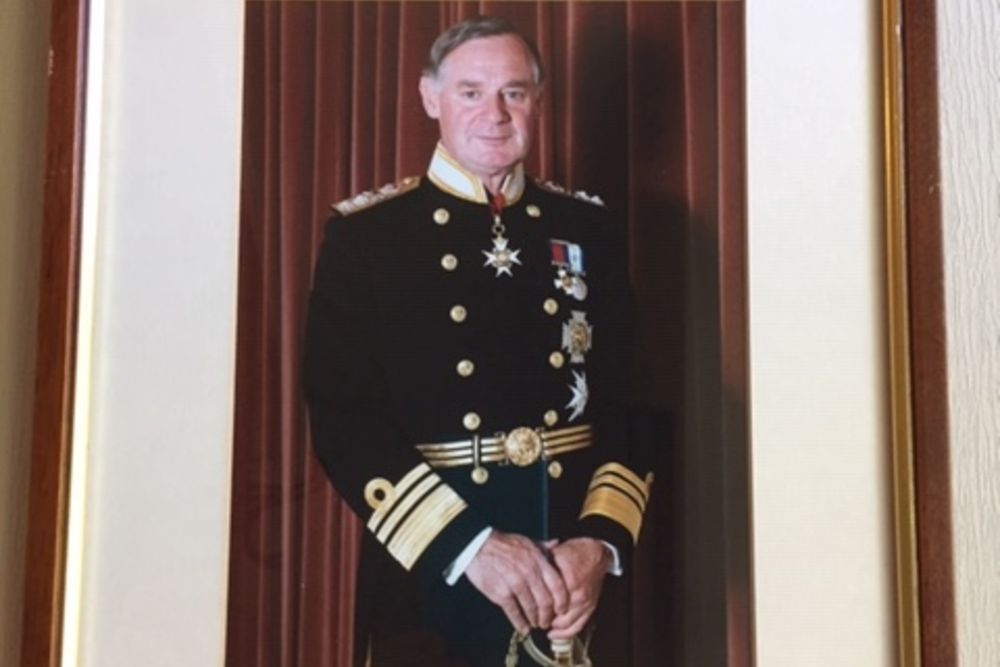 Former Lieutenant Governor Sir John Coward, who held the position between 1994 and 2000, has died.
Mother of the House Deputy Mary Lowe said that Sir John was an excellent Lt-Governor who was extremely likeable, sociable, respected and popular as he was very down to earth and enjoyed meeting and being in the community with islanders.
Sir John was appointed Lt Governor for the Bailiwick by Her Majesty the Queen following a distinguished career in the Navy which included active service in the Falklands War.

Deputy Lowe added that there are only a few States members left who will remember Sir John from when he attended States meeting and various events what an inspirational and witty man he was.

During his time as Lt-Governor, Sir John opened up Government House grounds for many large events as he and Lady Coward wanted families and young people to enjoy themselves.
'He often said "it belongs to the people of Guernsey and they must be able to enjoy free events here". Both Sir John and Lady Coward were involved in many charities not only as patron but doing what they could to help and support.

Sir John and Lady Coward had their five-year term extended to cover the millennium celebrations after which they returned to their home in Torpoint.
'Once back home they both enjoyed a busy life which included his beloved boat and spending lots of time working in their beautiful garden opening it up to raise money for the church.

'Since their return to Torpoint our friendship has remained with Chris, my husband, and I enjoying many holidays staying at their home with happy fun days including of course in John's eyes the mandatory sailing trips after which he would enjoy cooking for all of us. He was a marvellous cook. John also loved playing the piano and it was the norm to be entertained during the evenings and on occasions singing!

'It was evident Sir John was equally as popular and well liked in Torpoint as he was here.'

Deputy Lowe said that Sir John will be missed by many.
'My thoughts and sympathies go to his wife Diana, Rupert and Sam their two sons, and their extended families & friends during their sad loss.'