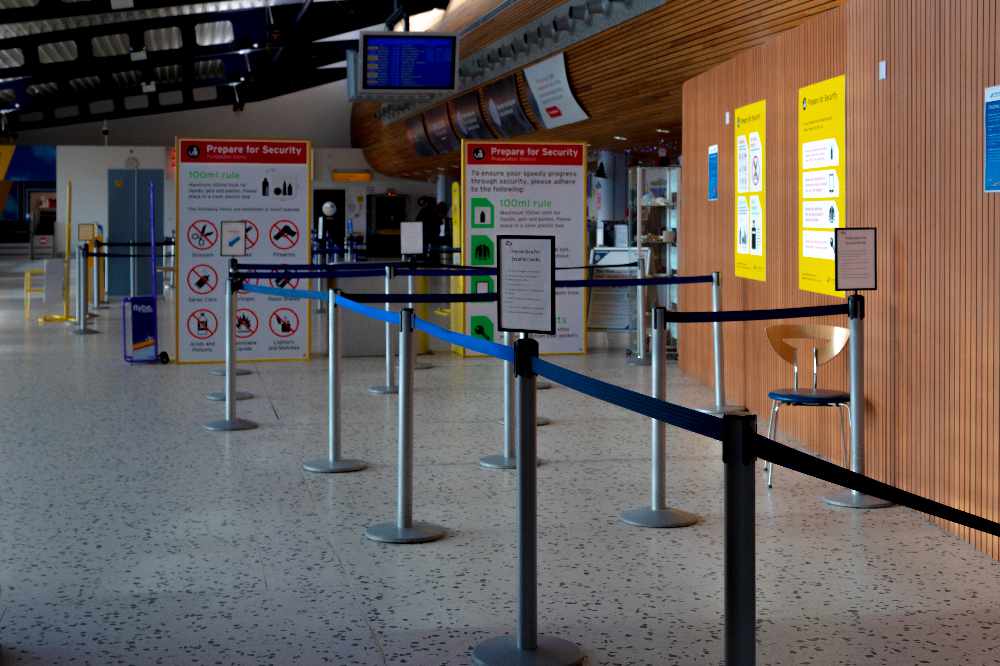 Two lanes and two scanners will be open in the security area at Guernsey Airport for half term to cope with increased passenger numbers over half term.
One of the old scanners will be used in conjunction with a recently installed one.
Airport bosses say it will help manage an anticipated increase in passengers during the school holidays.
After half term, work will begin on installing a second new security scanner.
That means the airport will revert to one lane.
The security area upgrade is expected to be complete by early July.
"I'd like to thank passengers for their patience and understanding whilst the work has been taking place. Many passengers have followed our advice to allow extra time for their journey through the airport and use Aurigny's Twilight Check-in service.
We would urge all passengers due to travel to continue to follow this advice, particularly in the early morning and evening peak periods." - Steve Langlois, Guernsey Ports' Head of Passenger Operations and Aviation Security.
People heading abroad this half term are being told to expect delays at UK airports.
The industry's short-staffed and is struggling to keep up with demand following the lifting of coronavirus travel restrictions.
Queues at security prompted Gatwick and Manchester airports to tell passengers to get there three hours early.
Around 100 passengers are expected on a direct flight from Guernsey to Majorca on Sunday (29 May)
CI Travel Group says demand for the FlyDirect services has been 'exceptionally strong':
"We are delighted to be able to be taking so many Islanders away for the halfterm break this weekend. With all the current news around queues and delays at UK airports, we are confident we can provide a fantastic service that will ensure a stress-free journey to and from the beautiful island of Majorca." - Robert MacKenzie, Managing Director