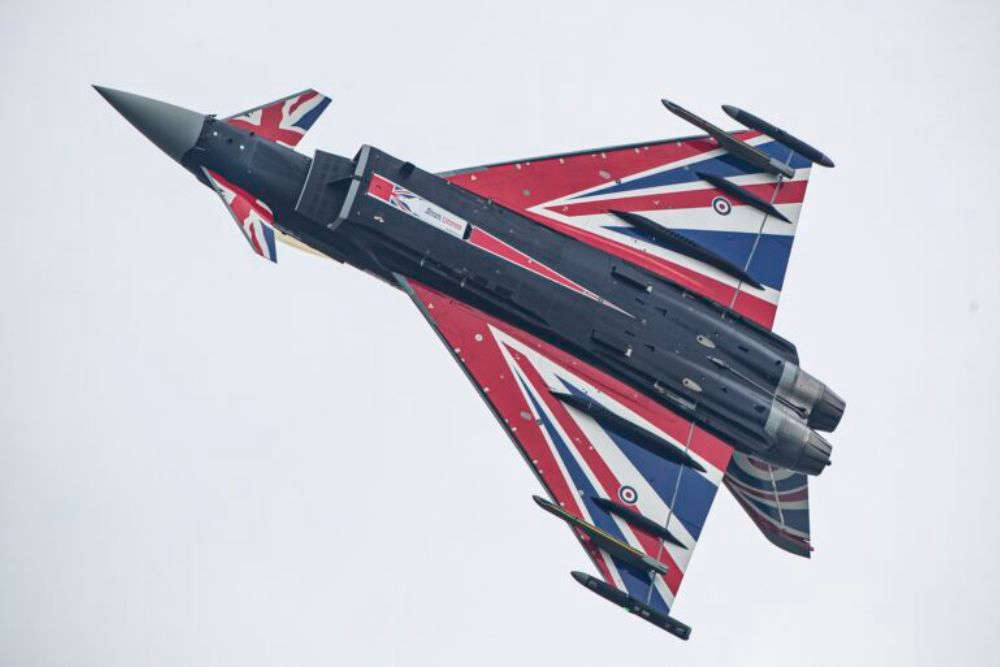 Guernsey's Battle of Britain Air Display will feature the Royal Air Force Typhoon Display Team this year.
The new addition will take to the skies on 9 September following months of hard work and detailed preparation.
2021's air display marks the Royal Air Force Typhoon Display Team's first time in Guernsey's air space.
Flying Display Director Barry Neal says their arrival is much anticipated.
"We are excited to welcome the Typhoon Display Team to Guernsey for the first time. Due to the pandemic, as for many military display teams, the Typhoon did not display in 2020, so it is a real honour to have them join the line-up this September. They will put on a great show for us!"
Based out of Jersey, the team will join the Red Arrows, a Lancaster and two Spitfires from the Battle of Britain Memorial Flight, an army Wildcat helicopter, The Blades, Team Raven, Rich Goodwin's Muscle Biplane and the Rolls Royce Heritage Flight's Mustang and Spitfire.
Event organiser, Natalie Davidson explains that it's islander's generosity that firms the air display's return year-on-year.
"We have had a great deal of generosity from the local community, and we are very grateful for all the support we have received to date. This is a real community focused event, and there will be something for everyone to enjoy. For us to put on the full display, we are hoping for a couple of additional large injections of money."
The Battle of Britain Air Display is scheduled to take place on Thursday 9 September 2021.