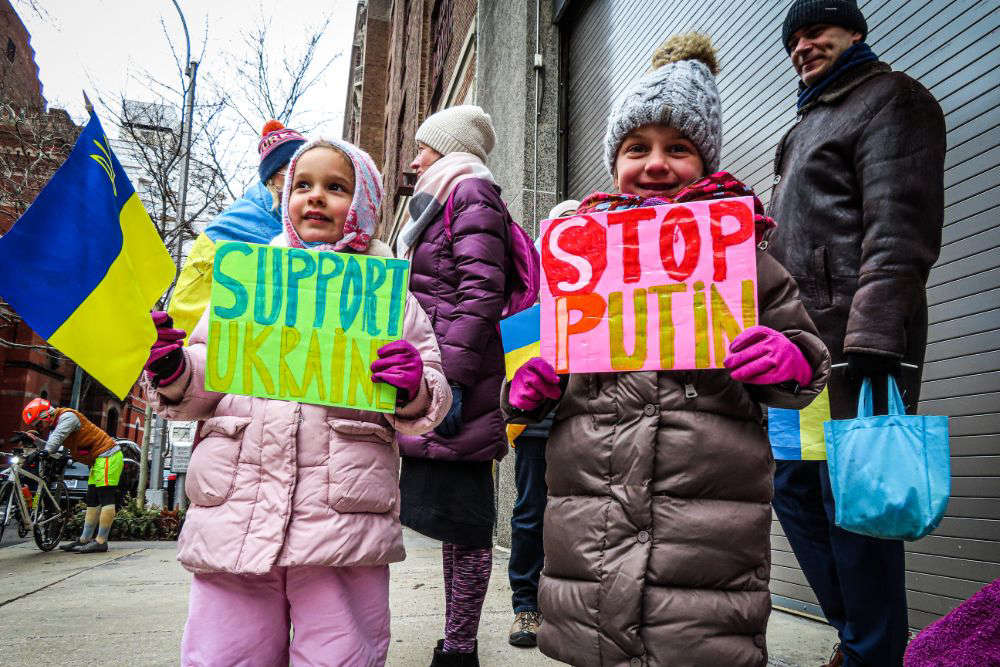 Aid Reaching Children wants islanders to donate to help the people of Ukraine.
Linda Garnham set up the charity in 1998 with the aim of taking aid to war torn areas such as Kosovo and Albania.
The charity has made several trips there and over 100 ton of aid has to this date been delivered to the people of Kosovo who found themselves displaced with no where to live.
Now Linda wants to help children in Ukraine:
"I've decided to launch an appeal. So many people have contacted me to see if we're doing anything to help the Ukrainians and the refugees coming across the borders.
We'll either forward the money on to Médecins Sans Frontières who we have worked with over there and at a later date we may take aid down to Poland. It's very early days and we're just getting things started and I'm a bit out of practice as I haven't done this for a long time."
Linda says sitting at home watching the scenes in Ukraine was a distressing and frustrating experience:
"I can't sit and watch. I've got to do something. I work with Russians and Ukrainians and I need to help them. The country is devastated and just watching those images of the children, how heartbroken and traumatised they are. You've just got to get up and do something."
The charity has an emergency account at HSBC and the details are on the Aid Reaching Children Facebook page.
"All the money we collect at the moment will go to Médecins Sans Frontières but we will keep some if the war ends and rebuilding work needs to be done on the orphanages and so on. The money will also be used for food and water on the borders. We partner with BuildAid UK and once the war is finished, hopefully we will be able to go in and help rebuild.
"Any money will help, we don't have a target. Last time we raised over £50,000 which was amazing. It doesn't matter if it is just 10 pence every little bit helps. I'm in the process of making ribbons and badges and hopefully we can do a flag day. I will need people to help as this is taking a long time to do. So if anyone would like to volunteer locally and come and help with a few bits and pieces as there's a lot to do and contacts to be made."