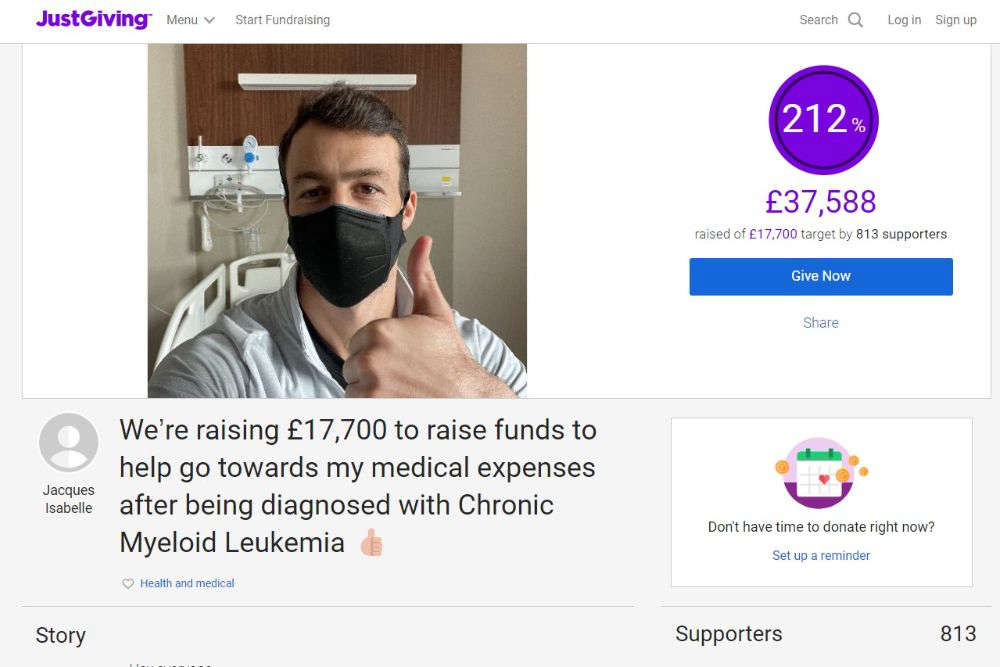 An appeal for a former Guernsey footballer who has been diagnosed with blood cancer has already raised more than double its target in a matter of days.
The Green Lions have been promoting the crowdfunding for one of their original GFC players, Jacques Isabelle - who made 123 appearances and scored six goals for the side.
Now a PE teacher in Dubai where there is no free healthcare, Jacques has been told he has Chronic Myeloid Leukaemia and is asking for help to pay for his treatment.
"This may come as a shock to many of you but I was diagnosed with Chronic Myeloid Leukemia last week. This is a form of blood cancer. The treatment is really successful but is also very expensive! The amount we are aiming to raise is the minimum cost IF the insurance company supports me. Hoping you can all join me on this journey with your love and support."
His Justgiving page, set up on Friday 21 January, asks for £17,700.
Within hours generous donors has already exceed that total, and it has since surpassed the £37,500 mark.
Islanders who have contributed have recalled Jacques' talent on the pitch and his enthusiasm for encouraging children into the sport during his time in Guernsey.
"I still remember your days at Rangers before you went on to play for Guernsey FC. We all wish you a speedy recovery Jacques Love and best wishes from all of us.Get well soon Love Lorraine xx"
"Sending you love and best wishes in this fight. Green Lions always roar and never give up!" Paul & Jacquie Hewitt
"Wishing you a good recovery Jacques, good memories of your football skills for GFC!" - Le Pelleys.
Jacques has written an update on the appeal page.
"Thanks to everyone who has donated so far. The support has been unbelievable, I'm very much feeling the love and support that I've need (sic) in the last few days. It is one less thing for me to worry about at this time. Will do my best to keep you updated on my journey."