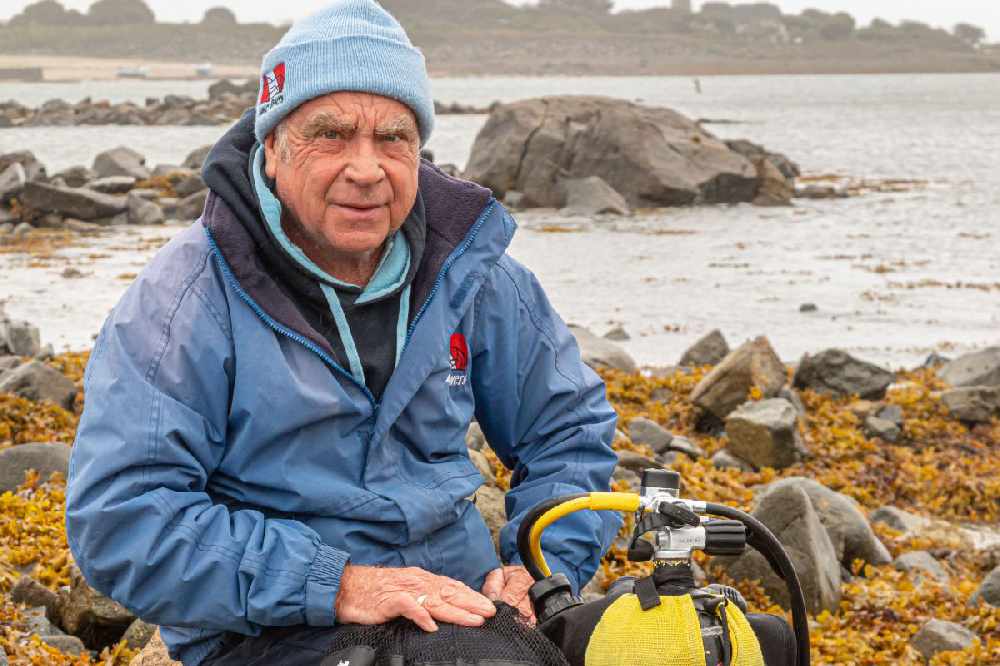 Steve Bougourd of Donkey Divers
Qualified divers will take part in an underwater beach clean and training sessions to raise awareness of rubbish in our sea.
Local dive school Donkey Divers is running an underwater beach clean and training course at the end of October in partnership with Condor Ferries.
Managing Director of Donkey Divers, Steve Bougourd, says we need to look after our oceans.
'We dive year-round and are passionate about our seas, wanting to raise awareness of environmental issues and highlight the need to protect our marine and coastal ecosystem.'
'The support from Condor enables us to purchase special clean up kits from Project Aware, a global ocean conservation charity, which are ideal for both water and beach cleans.'
The underwater clean will take place on Saturday 19 October at 09:30, with a three-hour tuition session a week earlier, costing £40 per person.
Project Aware kits will be supplied which includes reusable mesh bags for underwater use and rubbish collection bags for beaches as well as tanks of air free of charge for the dive.
To register for both the training course and underwater clean, you can contact steve@donkey-divers.com