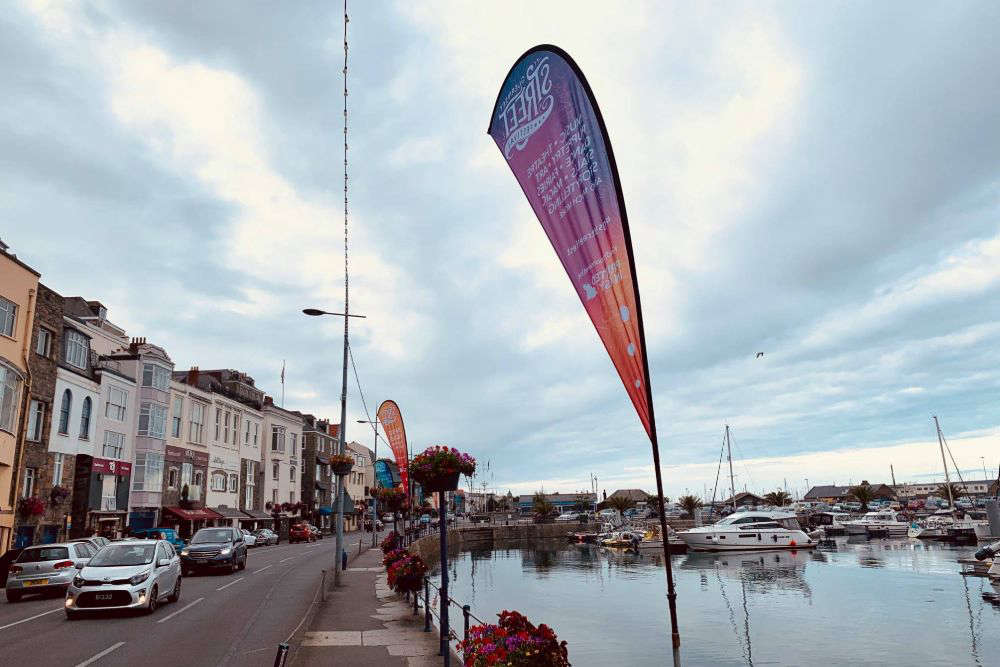 Credit: Guernsey Street Festival
Vandals have ripped out five banners advertising the forthcoming Guernsey Street Festival and thrown them into the harbour.
The vandalism occurred on Sunday night (11 July) and is thought to have damaged a nearby boat near the Slaughterhouse in St Peter Port.
Dominique Ogier from the new charity says the banners had been expensive and had only just gone up:
"One of the reasons we are putting on the festival is to raise community spirits, so it's absolutely heart-breaking to know that someone would go against that and bring despair to somebody and the hard work that they've put into the festival and to take that away from the community.
"The banners that were thrown in the harbour would actually cost us around £1000 to replace. We're very fortunate in that nothing was damaged from our side of things but unfortunately I can't say the same thing for the poor people whose boat got speared by one of our banners. It's even more fortunate that no one was in the boat at the time."
Most have the flags have been recovered by the harbour crew, but the charity is appealing for help to find those responsible for removing them.
Anyone with any information is asked to contact Bailiwick Law Enforcement.
The two week-long Guernsey Street Festival will get underway on 25 July - aiming to celebrate all forms of street performance including music, art, theatre, dance, food and crafts.