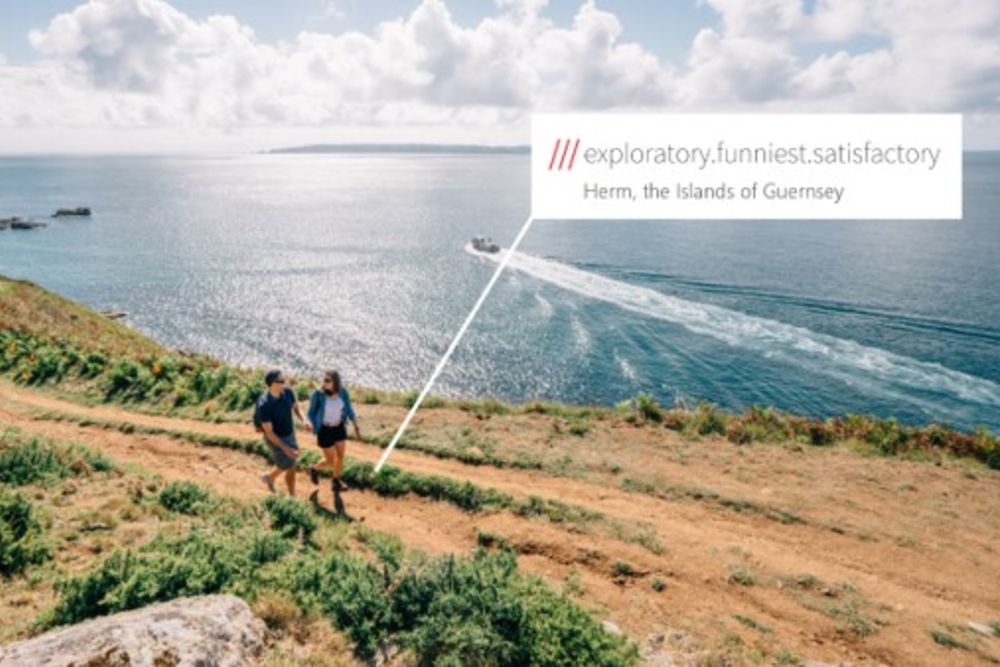 Tourism joins up with location finding experts to encourage visitors to explore undiscovered gems in the Islands of Guernsey.
Launching in March, VisitGuernsey will unveil a discovery themed competition featuring some of the most scenic and out of the way locations across the Islands of Guernsey.
Entrants to the competition will follow directions, published on visitguernsey.com, to locations using the 'what3words' app and
can win a huge range of prizes.
'what3words' makes it simple to locate difficult to find sights. VisitGuernsey has identified 20 hard to find but must see sights and has given them their own unique 'what3word' address.
For example to find the place on Herm where the Nazi's filmed their beach invasion propaganda films, by using the'what3words' address: sizes.moreover.arching will help lead you to the north of Herm Island and the exact location where the filming took place.
This free mobile phone application uses a unique 3 word address as a digital signpost to find extremely specific locations, such as hidden away points of interest where a postcode isn't available or the postcode area is too wide to find the exact spot. The app can then guide users directly to the location using the built in compass or Google Maps, to arrive at the destination address.
Other locations identified include a scenic viewpoint over the Bailiwick on Herm, the Venus Pools in Sark, and the best place to watch the Liberation Day fireworks from in Guernsey. Each site's 'what3words' address is published on VisitGuernsey.com and more addresses will be added throughout the year to the VisitGuernsey website to enhance visitor experiences.

The app is free to download on the Apple or Google play store, it also features offline navigation so visitors don't need a roaming package on their phone to use it.