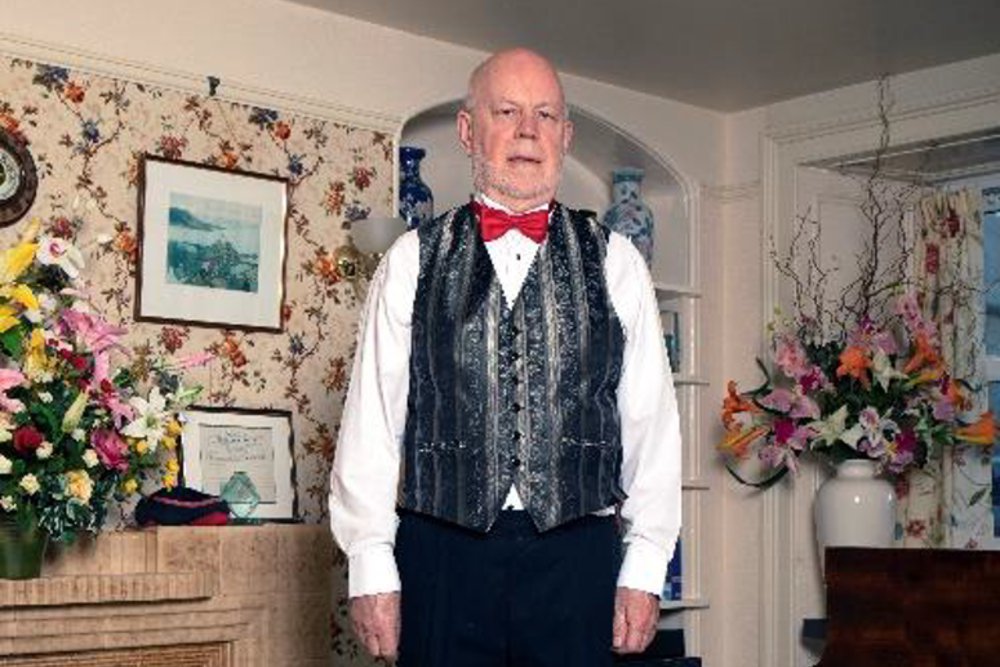 One hundred islanders who grew up with Guernesiais have taken part in a unique cultural project.
Voice or Vouaïe is a partnership project between Guernsey Museums - in association with Yan Marquis - and photographer Aaron Yeandle. The project began in November 2018 with the aim of including one hundred people by 2020.
The criteria for someone taking part is that they grew up in an environment where Guernesiais was spoken. Some participants still speak the language daily, others hardly at all and others are rediscovering – or 'remembering' - it.
Photographer Aaron Yeandle has taken over 100 portrait photographs of people in their own homes, while language consultant Yan Marquis has recorded audio from each participant. Together the photographs and audio create a social history and contemporary record of Guernesiais.
The majority of the project took place in 2019, the year classified by the United Nations as the International Year of Indigenous Languages. Jo Dowding, Access & Learning Manager at Guernsey Museums says the project will have long lasting impact:
"The portraits and the audio provide a snapshot, an invaluable record of the language and will be used in teaching and learning now and in the future".
An exhibition of the portraits will be displayed at Beau Sejour from 11 July – 9 August this year. The 100 portraits on display will be accompanied by a listening station, where visitors can sit down and hear some participants talking in (or about) the language.
Logistics Sponsor for this inaugural exhibition is Art for Guernsey, who are providing all the infrastructure for the exhibition to take place. The portraits will be kept as part of the Museum archive and the project team intend to loan aspects of the collection to other places in Guernsey and further afield.
This project has already received attention from other language groups and individuals. For example, Donald Murray is a native Hebridean writer and speaker of Scottish Gaelic who saw Aaron speak about the project in Gibraltar. He believes these photographs have a global appeal:
"I looked at Aaron's photos and they reminded me of people I have met in the Western Isles, speaking their own indigenous language. Even the homes have so many similarities - the curtains and carpets you can see in the background, the objects on the walls. The photographs really resonated with me".
Photographer Aaron Yeandle is a fine art documentary photographer who has exhibited nationally and internationally. Aaron has completed numerous Artist-in-Residences and has taught photography in Guernsey and the UK.
Yan Marquis has been recording the language for over 30 years and currently teaches Guernesiais to adults.
This project is financially supported by the Guernsey Arts Commission and Specsavers. Co-founder Dame Mary Perkins says: 'Guernesiais is part of our island culture and something which should be celebrated and remembered. Specsavers is very proud of its island roots, so to be involved in this project is fantastic, and it's one which is closely aligned with our mission to make a positive difference to the lives all by helping people to see and hear better.'