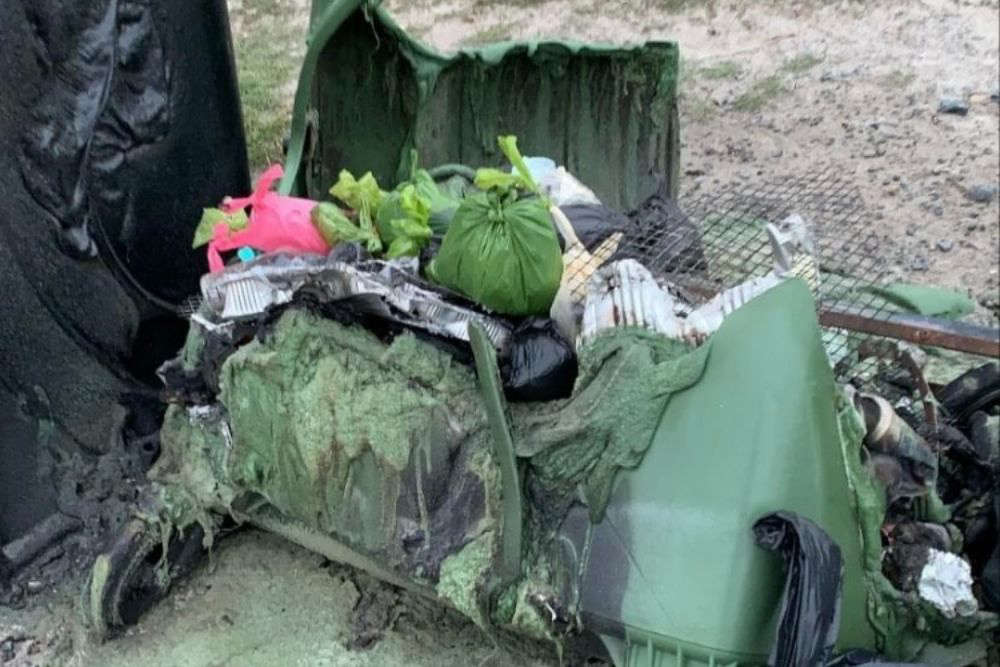 Islanders are being told to make sure they put out disposable barbecues properly, following another bin fire at a Guernsey beach.
Officials from Agriculture, Countryside & Land Management Services want the public to remember that the disposable kits can still catch alight after it appears they have been extinguished.
Field officer Marco Tersigni says the fires are becoming increasingly common across the island.
"As soon as we have good weather and we have light evenings people want to go on the beach, have their barbecue and have a good time - which is great. We get several [fires] a year. This year we've had more for some reason. Obviously, the bins to replace will cost quite a bit of money and it's an inconvenience if people are on the beach and they want to use the bin and they can't because it's burnt to a crisp."
Agriculture, Countryside & Land Management Services (ACLMS) would like to remind Islanders to take extra care extinguishing beach barbecues and that they are not permitted on grassland or forested areas. Read more: https://t.co/hEzfKvLhob pic.twitter.com/XmitkT0DZP

— States of Guernsey (@Govgg) August 18, 2021
Mr Tersigni says there is an easy way to ensure barbecues are safe to throw away.
"Melting plastic, or even embers, are the first and main hazards to everybody. The main message here is to ensure everything is extinguished properly using water and, obviously, if you're on a beach then you have sea water right next to you. So get a bucket of water next to your barbecue, and as soon as you've finished your cooking just douse the whole thing out. When the ash doesn't hiss anymore that's a pretty good sign that everything is now ready to go in the bin.
If they're cold enough to touch then you know for sure that they are definitely out. What I think people are doing is they might be dousing them and then they probably pick up the whole barbecue and just throw it into the bin. Over time it will eventually ignite and, as we've seen, over time they do actually melt."
Other advice on beach barbecues includes:
Only light barbeques below the high tide mark, staying at least four metres away from any sand dunes or vegetation
Make sure it is after 5pm and in a spot where smoke won't blow across other people
Ensure the area around the barbecue isn't hot to avoid hurting other beach users in case they step on it by using sand and water
Barbecues and open flames are currently only permitted on north and west coast beaches, other than the Richmond end of Vazon Beach.