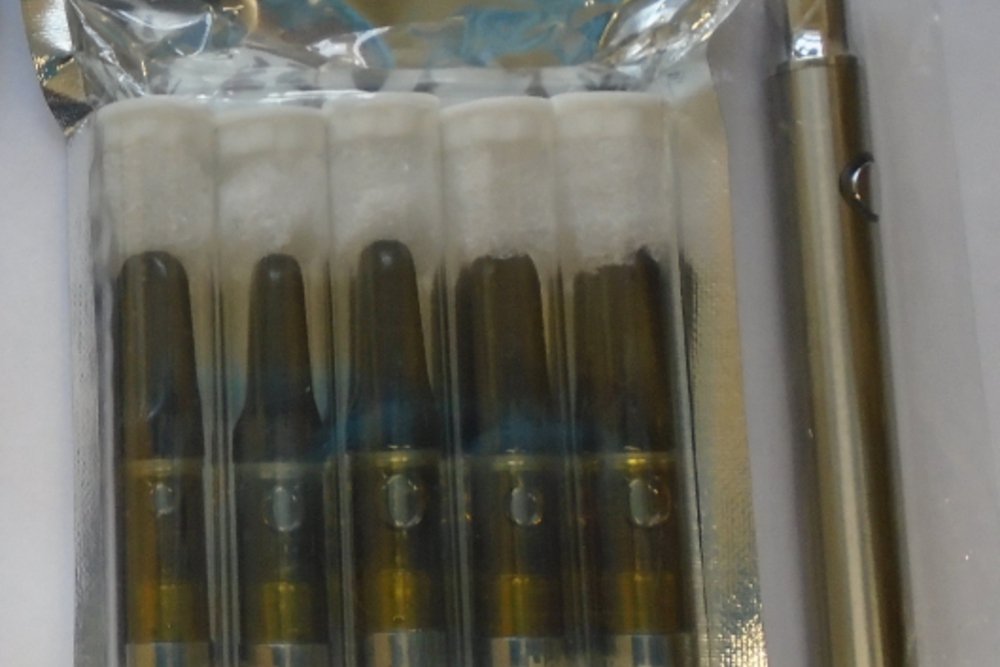 Credit: Bailiwick Law Enforcement
Liquids and vape oils posted to Guernsey have been seized and found to contain Class A and B drugs.
Guernsey Border Agency has seized several examples through the postal system, found to contain synthetic cannabinoids or cannabis derivatives.
Analysis has found many to be Class A or B controlled drugs.
Some have even been labelled on websites as CBD or as containing 'no controlled substances'.
Bailiwick Law Enforcement is warning that importers are responsible for knowing what they are bringing into the island and risk arrest and prosecution if its found to contain a banned substance.
"In order to prevent action being taken against you, please ensure you are fully aware of what you are ordering, checking with the supplier if there is any ambiguity. If you are in any doubt at all, do not place the order."