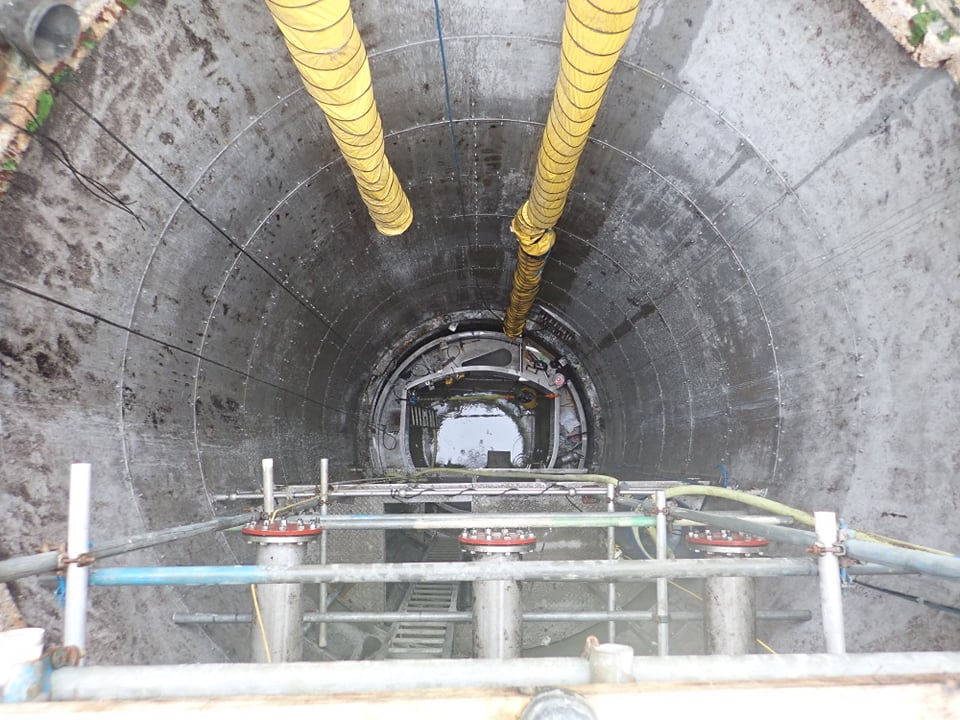 Guernsey Water has almost finished the final phase of its St Sampson's wastewater catchment improvements.
The utility is now nearing completion of the fourth and final phase of its St Sampson's wastewater catchment improvements project which began in 2015, representing one of the largest projects in the utility's current business plan.
Aiming to tackle a variety of issues, including foul water flooding and environmental pollution following heavy rainfall, the four phases of the project have involved substantial work around the St Sampson's area.
Carl Falla, Guernsey Water's Capital Deliver Manager said: "It is likely that at some time throughout the course of the project, all Islanders will have been aware of at least some part of the works we have undertaken.
"Whether that may have been witnessing the installation of a storage tank under the Bulwer Avenue carpark during Phase 1, following diversions during the replacement and upgrade of a 235m length of sewer in Vale Road during Phase 2 or during the replacement and upgrade of 475m of sewer around La Hure Mare and Summerfield Road as part of Phase 3.
"The heavy rainfall experienced earlier this year was a real test of the improvements, so we are delighted to report that issues usually experienced in rainfall events less significant than this, such as foul water flooding around the Summerfield Road area, were not found to be an issue during this event."
The latest phase of the project involved the upgrade of the pumping station found on the Southside of St Sampson's harbour, as the deepest station in the utility's portfolio, at a depth of 17m, significant station refurbishment works were required to ensure the station had greater performance against flooding from increased flows, improved maintainability and greater daily operational resilience against failure.
"We would like to take this opportunity to thank the public for their patience during these works, as well as all who have helped bring this project to reality, from our own staff, to contractors both on and off Island. We would also like to advise that although we continue to carry out improvements to our infrastructure to ensure effective drainage for Guernsey, it is still important for Islanders to remember that they are all able to help to keep the Island's sewers flowing and assist in the prevention of foul water flooding by only flushing the three Ps, pee, poo and (toilet) paper."
More information on the project can be found here: http://water.gg/st-sampson-wastewater- catchment-improvements