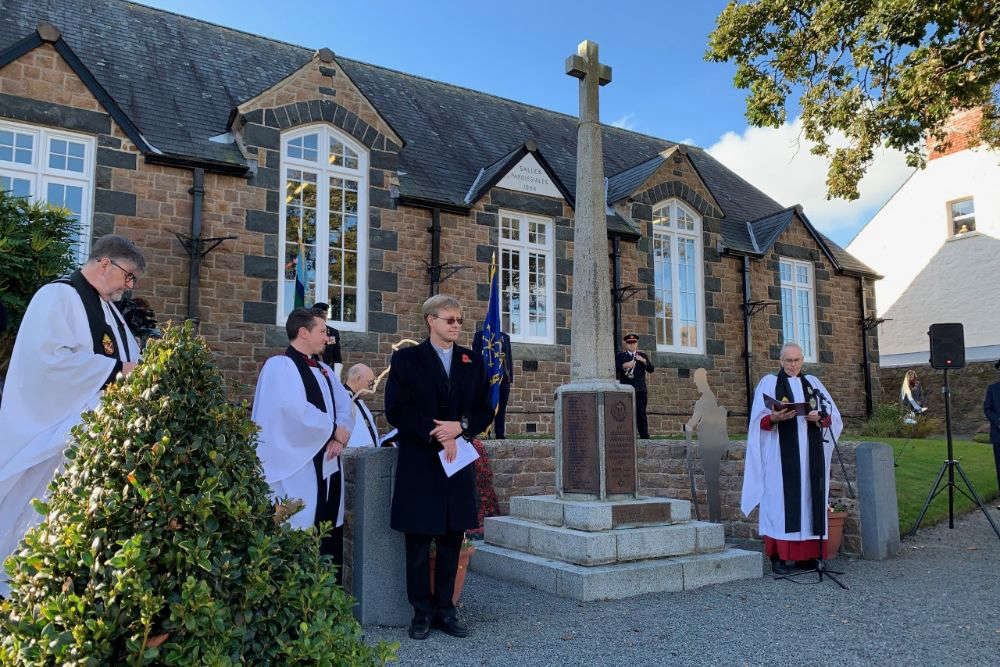 The names of 12 men from the parish who died in WW2 have been added to the war memorial and unveiled this Remembrance Day.
A ceremony to reveal the new bronze plaque was held at 12pm with the Bailiff, the Dean of the Douzaine and the Senior Constable in attendance.
This is the first time the monument has included names of those who lost their lives in the Second World War.
The Very Reverend Marc Trickey has told Island FM about how the additions came about.
"Maria Vandertang, when I said that we had been looking for this and hadn't gotten anywhere, suggested that we looked at the War Graves Commission's records and then a few days later she sent me the names of 10 - it might have been 11 - who had lived in St Martins and lost their lives, and so it all went from there."
La Societe Guernesiaise, the Priaulx Library, Barbara Herve and the Very Reverend John Guille were also part of the team of islanders who contributed to finding and adding the names.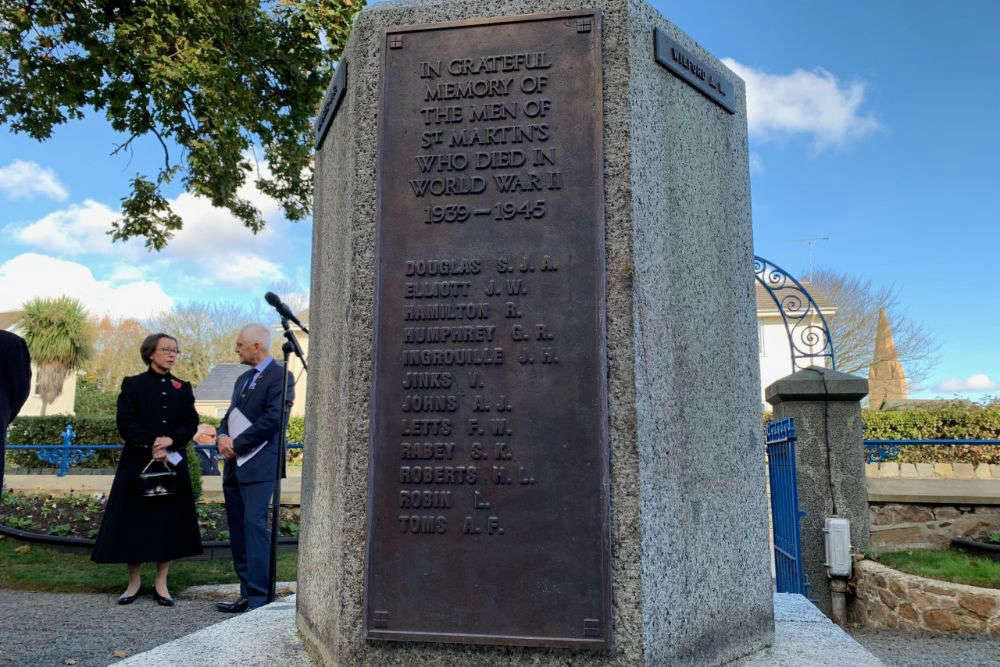 Mr Trickey says that memorials like this one are still significant today.
"I'm sure it'll be frightfully important. I mean anyone who's looked at the people who've produced their family's medals, and see the emotion that they raise in them and the great pride they have in those who've lost their lives, will realise it's frightfully important for the family.
But it's also for all of us, I think, because our peace now has depended on their sacrifice.
I think these local memorials are very important in a parish or a town or wherever they may be. They help bring people together and I think it's a reminder to us that we all have a part to play in building up the community."
Islanders who believe their relatives may have died in WW2 and had lived in St Martin can still have names added to the new plaque. Mr Trickey explains what they should do:
"Obviously we'll do anything we can to help but I should think the first call would be to the constables and then they would take the necessary steps.
We did advertise and that produced a lot of relatives, but no new names."