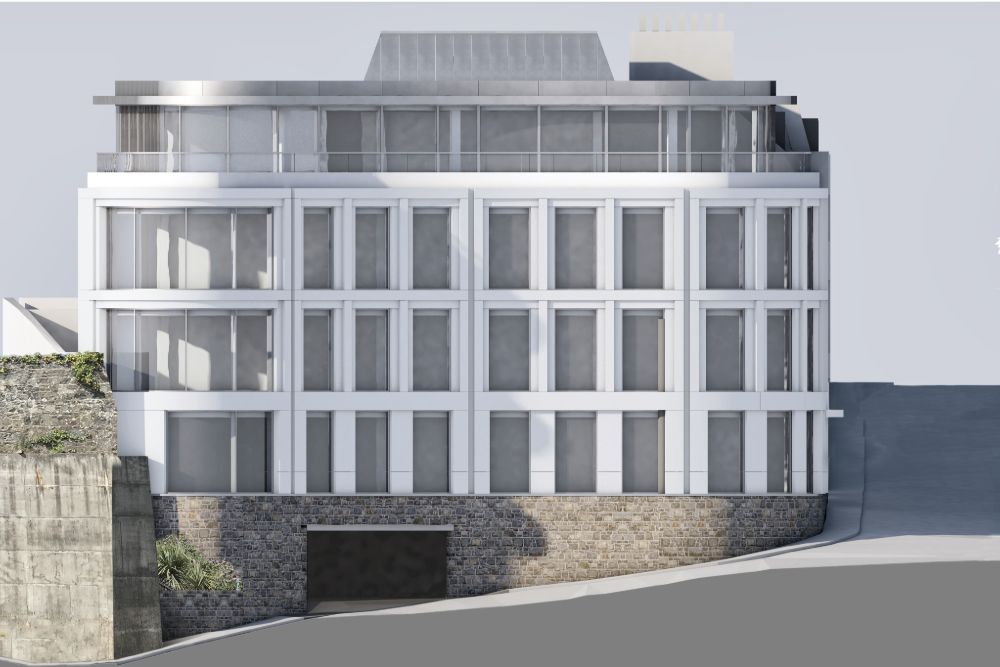 Work has begun on redeveloping Guernsey's former prison.
St James Place - formerly Rue Marguerite - is being converted into offices (18,000 sq ft) with basement parking for 19 cars.
The building, next to the Royal Court, is expected to be finished by spring 2022.
Developer Comprop says the £10 million pounds investment will boost the local economy and demonstrates its confidence in Guernsey's future.
"This site is an ideal location for an office development of this nature, and we are in discussions with a number of potential tenants. We are very pleased with the design of the building and envisage that it will become a landmark office development once complete." - Steve Marie, Managing Director.
Comprop has appointed J.W. Rihoy & Son Ltd as the main contractor.