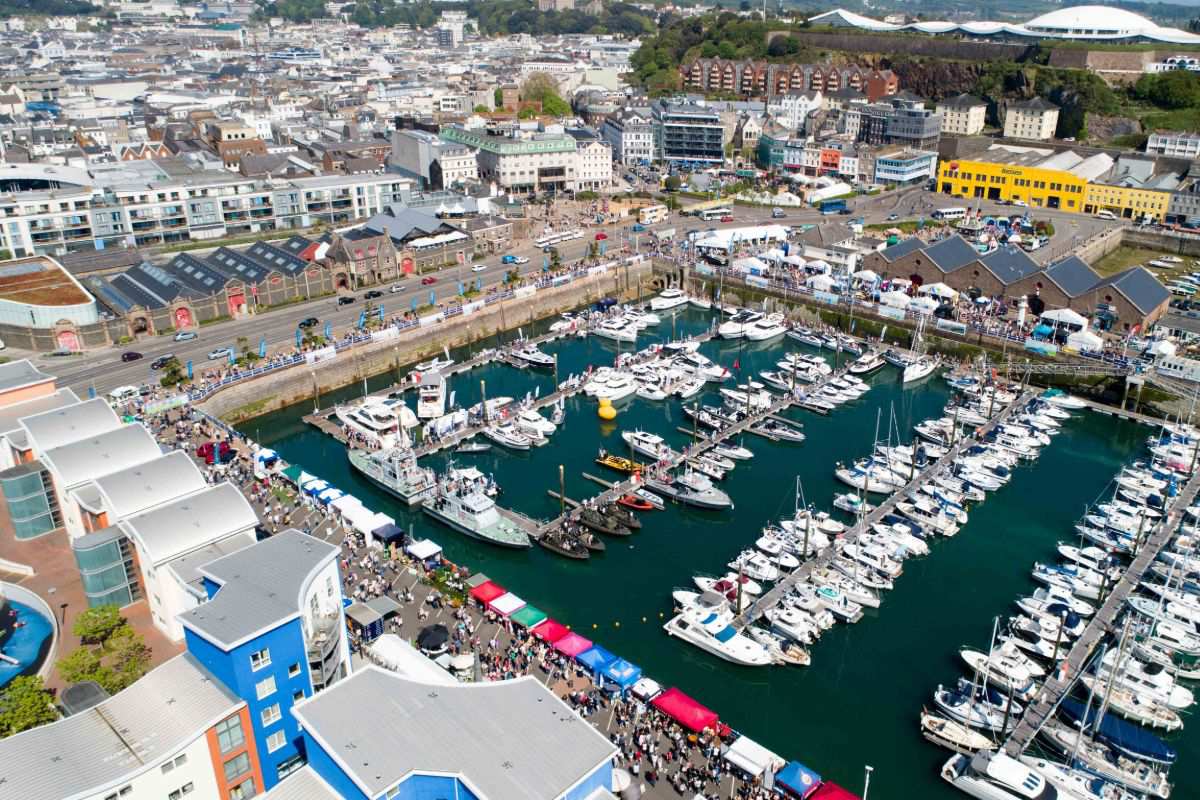 The 2018 Jersey Boat Show. [Image credit: Ports of Jersey / Bam Perspectives]
The Jersey Boat Show has been cancelled for a second year running.
The 2021 event has been called off due to the island's current COVID-19 restrictions on large-scale public events and gatherings.
This year's Boat Show was due to take place at St Helier's Marina and the Weighbridge in May.
The annual event began in 2008, and regularly attracted more than 30,000 visitors before it had to cancel last year due to the pandemic.
In a statement, Ports of Jersey says it regrets the Boat Show won't be able to go ahead as planned this year either:
"As organisers of the event, the continuing safety and well-being of our local community and all those taking part remains our priority. With no clear indication at this time when restrictions may be eased, we have reluctantly taken the decision to postpone the Boat Show this year. We continue to remain in close contact with our sponsors, key stakeholders and marine traders and whilst disappointed, they understand and support the decision in cancelling this year's show.
"Ports of Jersey remains committed to supporting our valuable marine leisure industry, especially in these challenging times. With this in mind, we are hopeful that if the situation does change, we may be able to stage some form of maritime celebration in the summer to showcase our important marine culture."