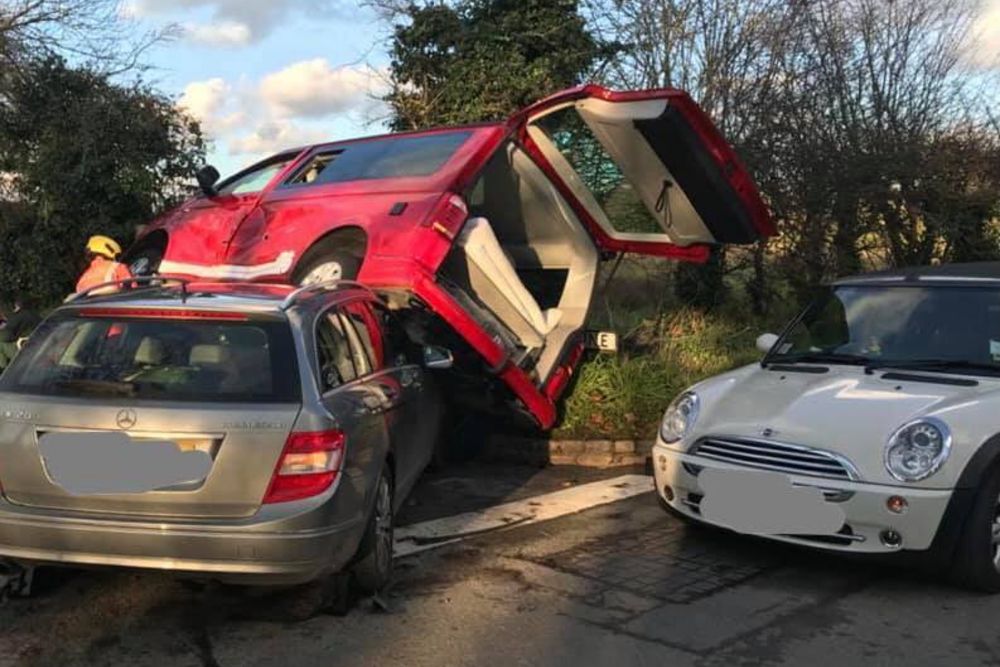 Two drivers and their passengers have escaped injury after a car and a van collided in St Saviour.
Emergency Services were called to Princes Tower Road at around 3pm on Thursday (7 January)
A Red VW van had ended up across the bonnet of a Mercedes estate.
Six firefighters responded with one appliance and the rescue unit, along with States of Jersey Police officers and the Ambulance Service.
Fire crews secured both vehicles and made the scene safe.
"Both sets of drivers and their passengers were treated at the scene by paramedics. Thankfully no persons were trapped and there were no serious injuries." - JFRS
The cause of the crash is being investigated.