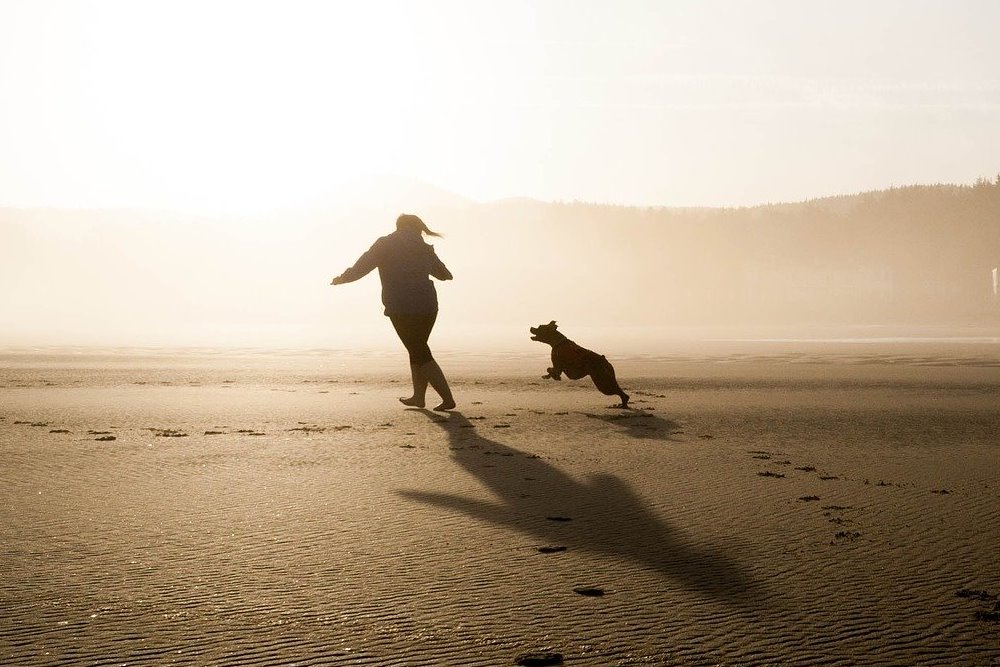 It will be an offence to walk dogs off the lead and ride horses on beaches between 10:30am and 6pm from next Wednesday (13 May).
There was talk of extending the winter beach hours because of the coronavirus lockdown situation.
It was extended until the 12 May when a States vote on the situation was due to be held.
A petition was signed more than 1,300 times and of more than 5,000 votes in a Channel 103 poll, 64% were in favour of extending the law:
Despite that, Assistant Economic Development Minister, Senator Steve Pallett, with the support of the Council of Ministers, has decided against lodging a proposition on the subject.
He says it's because of the changes to the lockdown restrictions:
"When we first considered an amendment to the Policing of Beaches (Jersey) Regulations 1959 some two weeks ago, we were under stricter Stay at Home measures. While these stricter rules were in place and people could only walk or exercise on the beach, it seemed sensible to extend the winter rules on allowing dogs to be walked off the lead during this lockdown period as there was little opportunity for dogs to be a nuisance to beachgoers. It also allowed dog owners better opportunities to adhere to the physical distancing rules if they had the whole day to walk their dog rather than just the period before 10.30am and after 6pm.
"However, since the relaxation of the Stay at Home restrictions, families and household groups are accessing the beach more readily and are increasingly likely to do so when the weather is good. This will undoubtedly mean the likelihood that, should dog walkers have access to the beach to walk their dogs off the lead between 10.30am and 6pm, there is an increased risk that loose dogs will cause a nuisance to beachgoers. The summer restrictions are specifically put in place to prevent this from happening while people enjoy the beach, often with children."
As such, Centeniers will be able to charge people for breaching these rules from Wednesday 13 May.